Memes are very popular nowadays. As a matter of fact, they're all over the Internet. You can mostly find them on sites like Reddit, Facebook, Twitter and 9GAG. Speaking of which, a meme is an online graphic that usually depicts something interesting, sarcastic or funny. It can contain both images and text but can also be made up of pure text. A meme can be animated or non-animated.
If you're interested in making your own meme, you can simply use your own graphic editor (ex. Photoshop, GIMP). If you don't have one, then you can use an online meme generator. Now, what if you want to create animated text memes? Well, in that case, you can refer to the steps listed below.
How to easily create animated text memes online
Open your web browser of choice. You may use Chrome, Firefox, Opera, etc.
On your browser, open this link. It will lead you to the homepage of "Slate". It's a free online animated text meme generator.
Once you're on the Slate homepage, just type the text that you want to display on your animated meme. After which, select your desired font, font color, background color, frame delay time and font height in pixels. The changes will be automatically saved and you can immediately see your custom animated text meme on the preview box.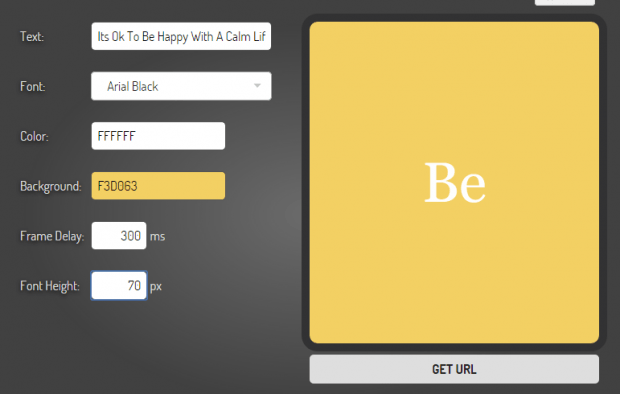 You can continue on updating your preferences until you get your desired outcome.
Once you're fully satisfied the outcome, just click the "GET URL" button right below the meme preview box.
Copy the URL and that's it. Your meme will be automatically uploaded to Imgur as a GIF. You may view your meme or share it to others using the given URL.
Here's a sample of an animated text meme that was created using Slate:
URL – https://imgur.com/XHfyDC8.gif
Image
Related Posts