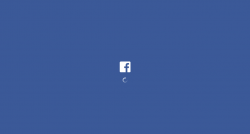 If ever you have updated to the recent version of Facebook for mobile, then you probably know by now that it automatically opens links through its in-app browser. That's not all. The social network app now allows you to save, copy or share links directly through its in-app browser. The thing is what if you still prefer viewing the links from Facebook on your default mobile browser (ex. Chrome, Firefox)?
Is it possible to turn off or disable the Facebook in-app browser on your smartphone or tablet? Well, absolutely. All you need to do is to follow the instructions listed below.
How to disable Facebook's in-app browser
Launch or open the Facebook app on your Android or iOS device.
Next, go to your Facebook Menu by tapping the "three horizontal lines" icon on your app's top navigation bar.
Scroll all the way down to your menu list until you the section for Facebook "Settings".
Under "Settings", go to "App Settings" and then on the "General" section, check the option for "Always open links with external browser".
So that's basically it! The next time you open or click any link from your Facebook newsfeed, it will be automatically loaded on your default mobile browser. If not, your device will ask you whether to open the link in Chrome, Firefox, etc.
On the other hand, if you're not seeing the "Always open links with external browser" option on your Facebook app settings, it is most likely that the said feature has not yet been made available to your region.
It's as easy as that.
Related Posts