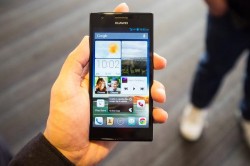 Did you buy the Huawei Ascend P2 and are now unimpressed with the lack of timely stock software updates coming in your direction? Or perhaps you just want to try out a custom ROM for fun. Gaining root access is the perfect cure to all of that. Here's what I mean:
REQUIREMENTS
The following rooting method should work on anything up to Android 4.4 KitKat.
BEFORE WE BEGIN
Rooting revokes the manufacturer's warranty and you'll need to successfully unroot the device if you want to get that back.
We are using a neat One-Click tool today, which doesn't require connecting to a PC or downloading any USB Drivers.
Here we go!
HOW TO ROOT THE HUAWEI ASCEND P2-6011 RUNNING ANDROID 4.4 KITKAT
1. Download the Framaroot 1.9.2 from here.
2. Download the file directly to the smartphone. You don't want to transfer this one from a PC.
3. Open the app from the app drawer.
4. Inside the app you'll see the option to install SuperSU. Click it.
5. Look below for the "select exploit" and highlight the 'Pippin' option.
6. Now wait until the Pippin exploit finishing rooting your device.
7. It should say "Success, the SuperSU and SU binary are now installed", or something similar.
Congratulations! Now you can think about installing a custom ROM on your Ascend P2 and enjoying what custom ROMs are on offer.
Those of you who did not have any luck, or are suffering from soft-brick symptoms, might wish to learn how to unroot the Huawei Ascend P2.
Related Posts