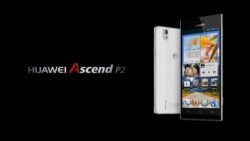 The Huawei Ascend isn't getting much love with software updates of late, so it's understandable how so many people would prefer checking our a custom ROM. However, sometimes people just want to go back and use a stock ROM again and use the Android OS the way the Mountain View company intended. Since we cover so many rooting guides here on the site, we feel it's just as important to offer you a way back. Here's how you can unroot the Huawei Ascend P2:
REQUIREMENTS
BEFORE WE BEGIN
You do not need a Windows computer to follow this guide. Correspondingly, you do not need to download any USB drivers prior to using this guide. You can do it all from the smartphone!
HOW TO UNROOT HUAWEI ASCEND P2-6011
1. You should have the Framaroot app already pre-installed from when you were rooting the device.
2. Tap and open the Framaroot app once again.
3. Select the 'unroot' option from the main menu. It should be directly below the 'Install SuperSU' option.
4. Wait for the Framaroot app to successfully unroot your device.
That's all you need. Now you should be running the stock version of Android again. You might want to head over to the Settings and check for any new software updates that might be waiting since you are now getting over the air signals again.
Related Posts