Cortana is an intelligent personal assistant that mainly supports the Windows 10 and Windows Phone platforms. It is also expected to support more platforms including iOS and Android.
Speaking of which, doing a voice search in Cortana is also similar to doing a voice search in Siri or Google Now. The thing is it uses Bing to display your search results. If you're not a big fan of Bing, you might want to automatically redirect its searches to Google Search. Want to know how? If you're using Firefox, you may follow the steps listed in this post.
How to automatically redirect Bing searches to Google in Firefox
Open your Firefox browser.
Download and install the "Bing-Google" add-on from this page.
After installing Bing-Google on Firefox, you may do your search independently on Bing (without using Cortana) or simply ask Cortana from your Windows 10 desktop.
To do a direct search on Bing, just open bing.com in Firefox and then search for any term or keyword.
Instead of showing the results from Bing, you will get results from Google Search.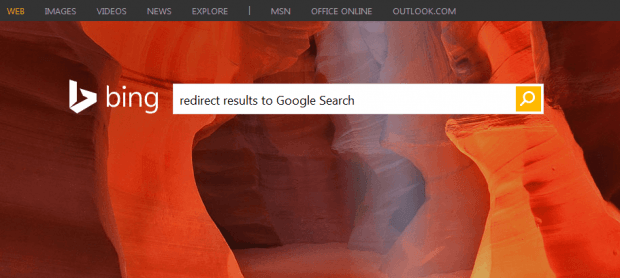 If you are using Cortana, just minimize Firefox and then perform a simple voice search. That's it. The results that will be displayed will no longer come from Bing. Instead, you'll get results from Google Search. Just make sure to set Firefox as your default web browser.
So there you go! What's actually good about this add-on is that it will still work even if you're not using Cortana on Windows 10.
Chrome user? Well, there's also a way for you to automatically redirect all your web searches from Bing Search to Google Search. Just click here to learn how it's done.
Related Posts