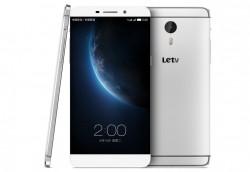 If you weren't all that much into technology and devices before Android became a household name, that might have changed once you found out about the awesome world of hacking. Sometimes people like the idea of trying to hack a device for kicks, but get scared just in case they brick the device. The new Kingroot tool doesn't allow for bricks since it does an automatic check to see if your device is compatible before starting the rooting producer. In addition to that, unrooting the device and returning it back to the way it was out of the box if simple enough too. Here's how we do that:
REQUIREMENTS
BEFORE WE BEGIN
The warranty should be working once again after you successfully unroot the device, provided you have time left on the terms and conditions.
You do not need a Windows PC, computer of any description, USB Drivers or USB Debugging Mode enabled. It's all done from the existing application on your device.
Make sure your One Pro has enough battery power to not shut down during the guide. Charge it at least 50% before starting.
HOW TO UNROOT THE LETV LE ONE PRO X800
1. Open the installed KingUser app from the app drawer.
2. Look toward the top of the main screen for a Settings menu and click it.
3. Click the Root Authorization setting from the next screen.
4. Click the Remove Root Permission.
5. Tap Continue and wait for the tool to finish unrooting.
Your device is now running stock Android, or the closest thing to it available just like it came out of the box.
Related Posts