New Windows 10 users might end up wondering if it's possible to change the color of window borders. Well, yes and no. Yes, it's possible and no because you cannot do it via the options available in personalization.
Now, let's take a look on the bright side. It's possible but how? Well, that's exactly what this post is all about.
How to set a custom color for window borders in Windows 10
To change the color of window borders in Windows 10, you must first download an app called "Windows 10 Color Control" from this site. Note that the app is portable. That means no installation is required.
Once downloaded, extract the contents of the zip package into a separate folder.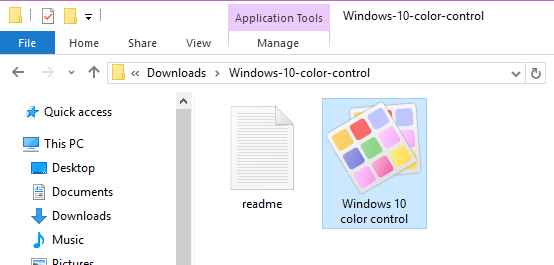 Open the folder with extracted contents and then double-click on the Windows 10 Color Control application file.
On the Windows 10 Color Control dialog, set your desired DWM color. It's the color that you want to apply to your window borders.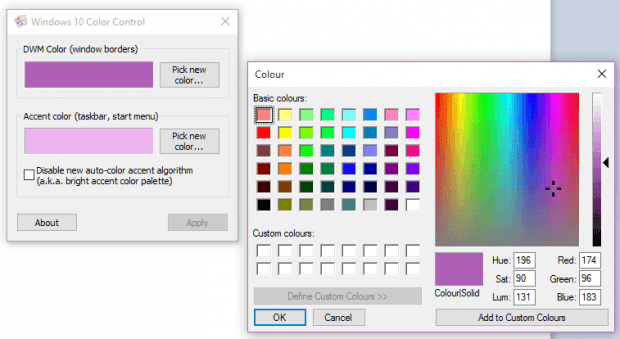 Also, if you want, you can set a custom accent color for the taskbar, start menu, etc.
In addition, you can also click the "Disable new auto-color accent algorithm". When selected, you are basically not allowing Windows 10 to show brighter color accents.
So that's it. Click "Apply" to save the changes that you made.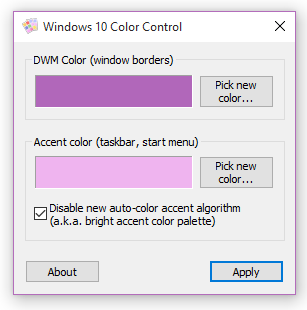 Last but not the least; do note that Windows 10 does have an option for setting a custom task bar and start menu accent color. The problem with it is that it only has a limited set of colors.
With Windows 10 Color Control, you are free to choose any color that you want from its color palette. There's the basic RGB colors and of course, the color slider.
Related Posts