After just showing you how to change the default browser in Windows 10, you might be interested in learning how to change the default search engine. For those who don't already know, the web browser is what we use to literally browse the web — any website. A search engine is just one website that we use to help us find other websites that then provide us additional information. As soon as we open a web browser, it must show us a landing page. The default landing page doesn't have to be a search engine — you could set it up to land on NBA basketball if you prefer. However, most people prefer landing directly on a search engine and proceeding from there because it's usually more efficient for them. Unless, perhaps, they are dating Lebron James.
HOW TO CHANGE THE DEFAULT SEARCH ENGINE OF EDGE IN WINDOWS 10
Open the Edge browser.
Type Google.com or your preferred search engine in the address bar and hit enter.
Click "More Actions" from the Edge title bar.
Select the Settings.
Click "Advanced Settings"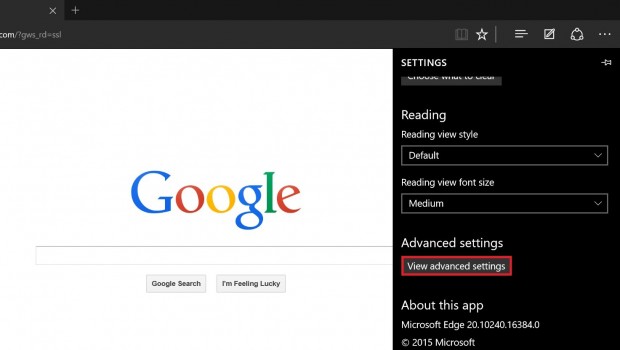 Select the "Search in address bar with" and choose "Add new".
Select the search engine you prefer to set as the default landing page when opening the Edge browser.
Finish up by clicking the "Add as default" button.
You can go back and remove any search engine from this field. However, Microsoft's own Bing search engine will always be there and available to select.
Related Posts