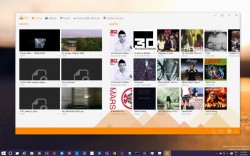 The release of Windows 10 brought with it some new features that have made many people overall pretty happy with the update. Some standout features brought to us in Windows 10 include the personal voice assistant, Cortana, the new Windows 10 start menu to bring us back to the days closer to Windows 7, the Xbox app and Xbox streaming of games, universal apps, the new Microsoft Edge browser and Windows 10 running from Windows Phones without a new name.
The aforementioned Windows 10 features are just some of the highlights, but you could easily make a case for more that deserve to be mentioned with the highlights. We also know of plenty more features when thinking about everything that's new in Windows 10.
While we have mentioned plenty of the good, we have deliberately left out any of the bad. There are some bad features on many people's lists. After all, it's unlikely you will find many people out there that don't have something negative to say about any update, no matter what it is. One of those negatives when talking to people about Windows 10 is the lack of ability to play a standard DVD. It's a feature that Windows has lacked for a while now, with both Windows 8 and Windows 8.1 not supporting any functionality to play a DVD without the help from apps. There are apps out there, but none of them native.
One reason why we might not be getting any DVD player coming stock in Windows operating systems is because they want to sell us a DVD player instead. And it is true, you can spend around $15 for Microsoft's DVD software, but you must have upgraded to Windows 10 from one of the eligible operating systems to get in on that deal. The list of prerequisites you needed to be able to buy Microsoft's very own DVD software is coming from Windows 7 Home Professional, Premium, Ultimate, or Windows 8 and 8.1 with Media Center Pack or Pro Pack installed. However, people without those operating systems couldn't play movies in Windows 10 the same way.
For all of those people out there, we have a better way; a way in which you can play movies in Windows 10 free. Here's how to play movies in Windows 10 free:
HOW TO PLAY MOVIES IN WINDOWS 10 FREE
1. Install the VLC Media Player.
2. Make sure you have the 'Disc Playback' option checked during the installation.
3. Once you have it installed, put the DVD in the DVD drive.
4. Click the 'Media' option.
5. Click the 'Open Disk' option.
Great; you are done and can now play movies in Windows 10 free. There are other media players out there you can try out. If you know another name that does the same thing and you prefer it, you can use it just the same. VLC is just one example how people can play movies in Windows for free. VLC is a free and open source player which means that it is made by the people and not by a company.
Related Posts