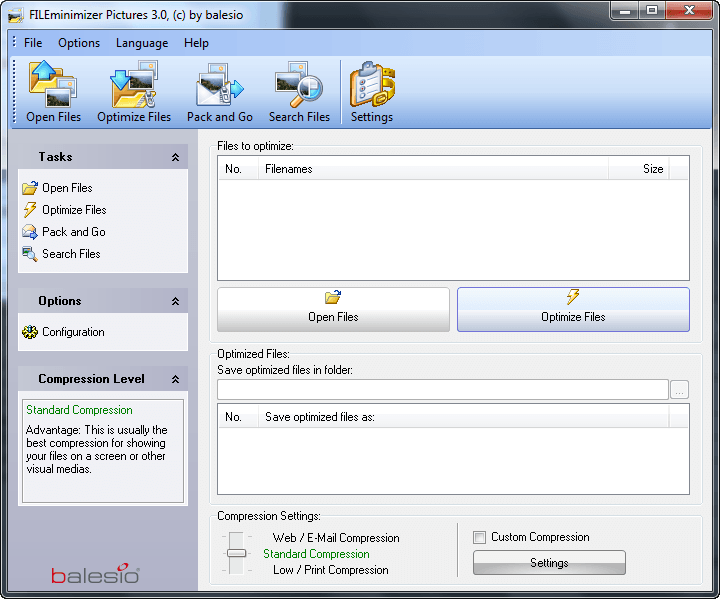 Remember FILEminimizer Pictures? You know, the software that allows users to compress pictures/images? (If you don't remember, read my full review on it.) Back when I reviewed FILEminimizer Pictures, I stated it is an excellent program but the price-point of $34.95 is a bit steep. Maybe Balesio heard my cry and answered my call; or maybe they decided providing a freeware is a good way to market their shareware FILEminimizer Office ($49.95) and FILEminimizer Suite ($79.95) programs. Whatever the case may be, FILEminimizer Pictures is now available as a free program (for non-commercial use). The great part is no registration or anything is required – simply download the program, install it, and start using it. Read to minimize your pictures? You can grab FILEminimizer Pictures from the links below:
Version reviewed: v3.0

Supported OS: Windows All

Download size: 4.7 MB

Freeware limitation: Free to non-commercial use only
Thanks Jeanjean!
Related Posts