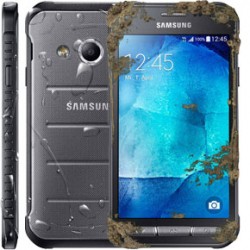 Those of you looking to take advantage of some manual update operations on your Samsung Galaxy Xcover 3 smartphone must first make sure the device is in download mode. The download mode represents an official mode on all Samsung smartphones and even tablets. This mode is how you must put your mobile device if you want to install updates manually. These updates might be downgrading or upgrading the operating system, flashing a custom recovery like TWRP recovery or ClockworkMod recovery, or even getting root access on the device with a tool such as Chainfre's CF-Auto-Root tool.
BEFORE WE BEGIN
Make sure you backup the devices data before continuing. Since you might be getting in the download mode for reason that might delete or wipe the data from your device, it's best to back up your device before starting. You can use apps from the Google Play Store to help you create backups of your data and data. The Helium app is popular for that.
Check that you have the USB Debugging Mode enabled. Most people want to connect to a Windows computer after entering the download mode. Without the USB Debugging Mode turned on, the device won't successfully connect to the computer, thus making the download mode pointless.
Here's how to check for the USB Debugging Mode on most Android device with a modern Android operating system: Menu > Settings > Developer Options > USB Debugging Mode.
Sometimes people cannot see the Developer Options menu available from the Settings. Don't worry if you are one of those people because we can unlock that menu so it's no longer hidden. Do that by heading over to the Menu > Settings > About Device > tap the build number 7 times until it's unlocked.
HOW TO ENTER DOWNLOAD MODE ON SAMSUNG GALAXY XCOVER 3 SMARTPHONES
Turn off your smartphone — hold in the Power button until it's completely turned off, or just quick tap over the Power button and select the 'Switch Off' or 'Reboot' option from the menu.
Now hold these buttons when you reboot the device: Power + Volume Down + Home keys.
Wait until your screen changes before releasing the three keys. You should see some yellow text and a yellow warning symbol beneath that same text.
Now let go of the three buttons and just press the Volume Up button by itself.
Soon your device will be through that warning screen and enter the download mode ready for you to connect the device to the computer.
Now that your Samsung Galaxy Xcover 3 is in download mode, you can go back and continue using the guide you were using before arriving here.
Related Posts