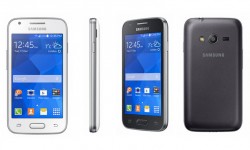 Download mode on the Samsung Galaxy Ace 4 smartphone represents a hidden mode that you boot the device into for several reasons. The most common reason to boot into download mode on Samsung Galaxy Ace 4 smartphones is for updates and flashing files. As I said before, these files are usually firmware files that you might like to load through Odin and flash them on your device. People opt to flash firmware mainly for updating the OS, downgrading the OS or unrooting the device. Others reasons people may need to enter download mode on Samsung Galaxy Ace 4 devices is to get root access or install a custom recovery. Each task I've mentioned before all use the Odin flashing tool and connect to a computer. The only thing is none of those tasks will work for your device unless you first boot the Samsung Galaxy Ace 4 into download mode.
BEFORE WE BEGIN
Backing up the Samsung Galaxy Ace 4 smartphone before starting the steps is important just in case you decide to perform an action that wipes data once you are in the download mode. You can download many apps from the Google Play Store to help with your backing up, or you can use the backup options built-in to your device. Whatever you decide, just make sure that you make copies of the pictures, music, video, phone contacts and any other data that is sensitive on your device.
Make sure that you have the USB Debugging Mode enabled or else you cannot connect to the computer regardless whether your device is in the download mode or not. Some of you guys and girls might find that the USB Debugging feature is on already and some of you might not. There is only one way to find that out if you don't already know: head to the Menu > Settings > Developer Options > USB Debugging Mode.
Occasionally people don't see any Developer Options menu from the settings and get stuck what to do next. For all you people, just head over to the Menu > Settings > About Device and tap where it says the build number. After about 7 or 8 taps, it will tell you that the Developer Options is not unlocked. You'll see it from the Settings once it's unlocked.
HOW TO ENTER DOWNLOAD MODE ON SAMSUNG GALAXY ACE 4 SMARTPHONES
Turn off the smartphone completely.
Reboot it by holding the Power + Volume Down + Home keys.
Keep pressing the said keys until you get to a new screen.
Release the three keys and press the Volume Up key by itself.
Now you have entered download mode on Samsung Galaxy Ace 4 smartphones. You can go back to the other guide you were using before coming here if you came here from another page.
Related Posts