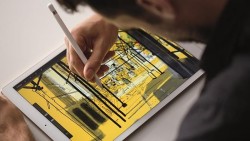 Whenever we hear of a new Apple device launch, we usually think of a premium device that will be reliable if nothing else. Sadly that isn't always the case in the real world, though, and Apple's devices can come with the occasional annoyance just like the rest of the competition. Since the release of the new iPad Pro, some users are complaining about the iPad Pro becoming unresponsive after battery charging. If you are finding yourself in a similar situation and have decided you want to know how to fix unresponsive iPad Pro after battery charging, you can get that done after the guide below.
Nobody, including Apple, know exactly why this problem is persisting for many people with the iPad Pro. Likewise, there are no signs of the fruit company offering any solution yet. However, thanks to some Apple users online, we now know can fix it until Apple does provide a permanent solution. According to reports, you must hard reboot the iPad Pro and it will come back to life and continue working as good as new. Here's how to hard reboot the iPad Pro and fix an unresponsive iPad Pro after charging.
REQUIREMENTS
The following guide is made for the iPad Pro. It is possible the same guide offers a fix for other Apple devices too. You won't harm your device by following this guide on a different iPad or any device from Apple. Furthermore, we can tell you that following this guide will hard reboot the iPhone, iPad and iPod touch devices and not just the new iPad Pro.
You do not need to back up the iPad Pro before starting the guide. You will not lose any of your iPad Pro's data by completing these steps. The steps take you through a reboot of the device which is much the same as the universal reboot you can do on all Apple devices. They make it so you do not lose data knowing very well that you likely are stuck with an unresponsive operating system and unable to take that backup even if you wanted to.
HOW TO FIX UNRESPONSIVE IPAD PRO AFTER CHARGING BATTERY
Hold both the Power key and the Home or Touch ID key on the iPad Pro together and do not let go until you read the next step.
Continue holding the two key combination until you start seeing the Apple logo and then release the keys.
The iPad Pro will continue to show that Apple logo for some time while it continues to go through the rebooting motions.
There; that's the way to get out of the new common problem of an unresponsive iPad Pro after charging. As we mentioned earlier, we don't know if Apple will be able to fix this known bug with a software update, but hopefully that's all it takes. At least for now, the solution isn't a difficult one and you should regain control of your iPad's in under a minute with the reset.
(Source: Apple Discussion Board)
Related Posts