Last week, Microsoft released the first major update for Windows 10 since its launch. The November update brings many improvements and new features. Today I'll show you how to disable sign-in picture, which is a new option in the update.
Sign-in picture is the glowing blue Windows logo background on the screen you're asked to enter your password. Previously in Windows 8, you get a solid color background that matches your accent color for the login screen. It's just the matter of personal taste so Windows 10 update now includes a toggle to let you turn on or off the login background picture.
You may remember that we covered this before. However, it involved editing the Registry that could break your system if done improperly. Here's how you can do just that within the Settings app.
Before digging in the Settings app, make sure you're are on Windows 10 version 1511 (build 10586). You can see the Windows version by hitting Windows + R and type in "winver" and hit OK.
Open Personalization category of Settings app by a right click on desktop and select Personalize.
Select Lock screen on the left side.
Finally switch the toggle reads "Show Windows background picture on the sign-in screen" to disable or enable the sign-in picture.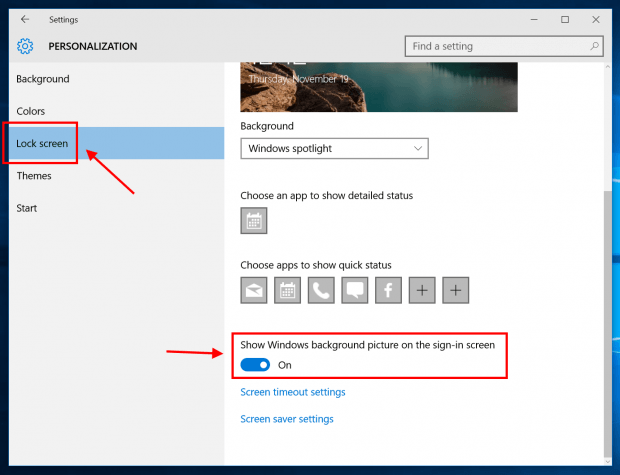 And you're done.
Related Posts