Whether you are a busy entrepreneur, a diligent worker or an avid sports lover, you need to manage your time wisely to achieve the best-possible results. A personal planner can make organizing your key activities and regular chores easier than ever. Like well-known Google calendar and smartphone reminder apps, a printed planner walks you through your daily routine, but you also get a chance to create a one-of-a-kind design that you can't buy or download. Read on to learn how to make your own planner and see more inspirational examples.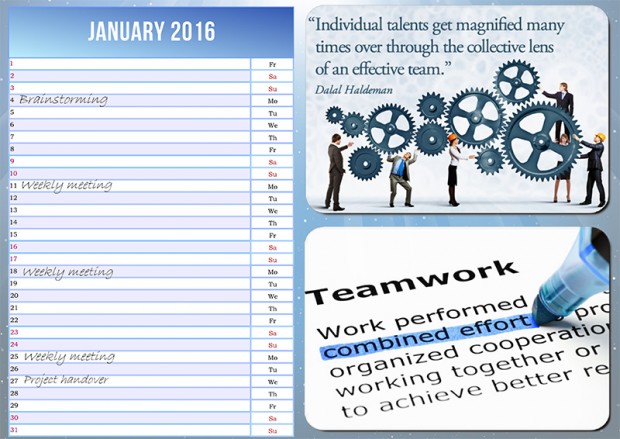 If you want to take everything in your own hands, think about creating a design that reflects your daily schedule and helps you navigate through life events. Once you have a brilliant idea, Photo Calendar Creator software will do the rest of the work! This calendar making app available at http://photo-calendar-software.com is equipped with dozens of features to make a digital planner and print it right away. Ready to start? Check out some of these tips and try making your one-of-a-kind planner.
Tip 1: Decide why you need a planner
Before wondering how to make your own planner, you should decide what you need it for in the first place. As far as usability is concerned, this type of calendar is probably the best tool to manage time and form future plans. It can be a promo for your business filled with important dates of big releases and special offers.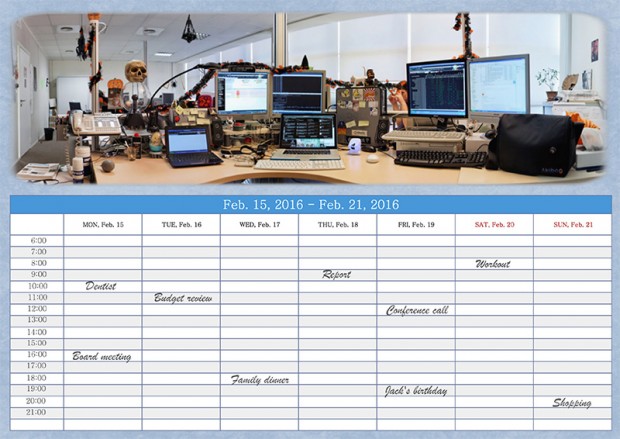 With a planner up your sleeve, you can manage schedules and shifts for your team just as easily as your own. Keeping track of conference dates, project deadlines and workouts no longer causes a headache if you put up a special calendar on your office bulletin board, in your cubicle, or on the fridge. Whatever the occasion, you can surely come up with a planner that meets all your needs and fits the interior.
Tip 2: Pick a proper calendar template
Now, download the calendar app and choose from 200+ calendar design templates and month styles to create a personalized planner. With the help of ready-made styles, you can make a planner for any selected period: a week, a month, a quarter, or a whole year. It is easy to get carried away by such diversity, so keep in mind that the design, orientation and format of your calendar can differ depending on the data you want to fill it with. The basic rule is: the more information you need to display, the simpler your calendar should look.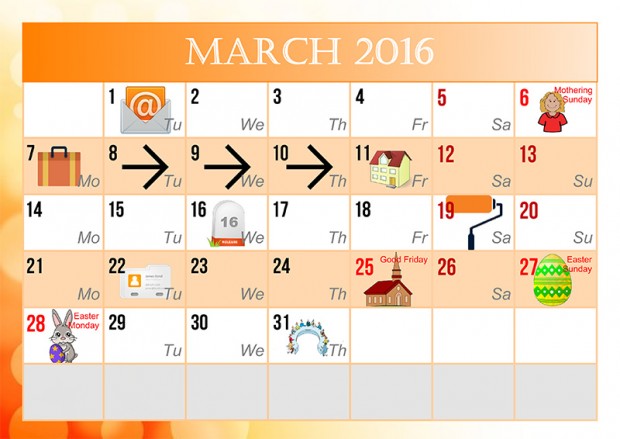 Tip 3: Think over your unique design
When you have got a clear idea of how to use a planner, you should think over its design. If it aims to be formal and will be used in office, then you can do without additional images and focus on the calendar grid. Personal planners, though, are likely to be decorated and made in such a way that they reflect your individuality. For example, it is hard to imagine a great workout planner without inspirational photos.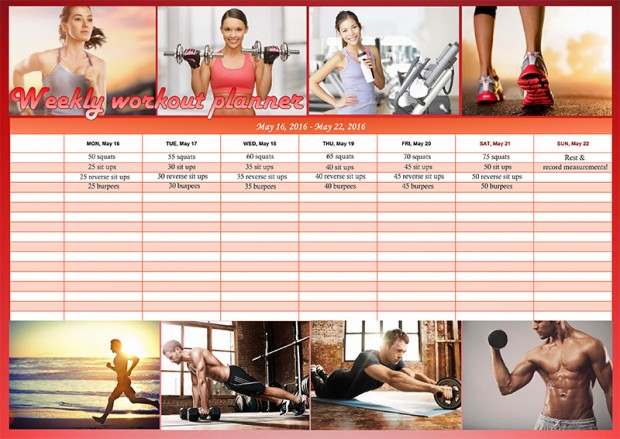 Tip 4: Customize the planner grid
If you want to learn how to make your own planner, you should grasp how to work with the calendar grid. This cell table is the heart of your design and the most vital part for efficient time management. The first option is to select a regular planning grid comprising blank rows to put your notes later by hand. This design is perfect for work schedules and team planners as it leaves enough space for written comments. Another way is to choose a table grid and insert icons into the cells to showcase upcoming events and daily tasks. As a result, you will get a visually pleasing schedule that is impossible to find in a store.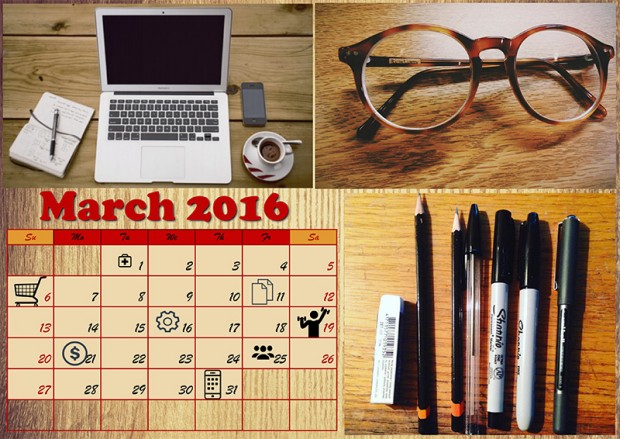 Tip 5: Choose your language and add holidays
Text captions are significant elements of your planner design. With Photo Calendar Creator, you can use any language of the world! What's even more, you don't have to waste your time searching for the information on major holidays and their dates – there's an extensive database of national holidays up to 2020 inside the software. The program will also show whether it's a day off or just a widely celebrated national holiday. By the way, you're free to add your own special dates and choose their style as well.
Now you have the grassroots knowledge of how to make your own planner, and you can try your hand at creating numerous time schedules for personal or professional use. Get started with a free trial of Photo Calendar Creator software http://photo-calendar-software.com/download.php and enjoy your well-organized life with a bunch of personalized planners!
Related Posts