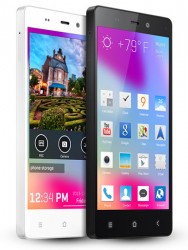 Did you root the Blu Life Pure but now wish you hadn't? You can easily unroot the said device by using the Framaroot application so long as you rooted with that same application. Once you unroot Blu Life Pure devices, you cannot continue installing the root-only apps from the Google Play Store. You can, however, install any of the usual apps you were installing after first opening your device out of the box.
REQUIREMENTS
The following guide is made to unroot the Blu Life Pure only. The same method does wort for some other devices, but only if it is compatible with the same Framaroot app. The unroot method is a universal method for that app.
BEFORE WE BEGIN
Backup your device just in case you want to hard reset the Blu Life Pure device. You can do that using apps from the Google Play Store or by using the built-in backup options given by Blu if there are any.
You do not need to enable the Developer Options menu since you are not connecting your device to the computer.
Make sure you have enough battery power on your Blu Life Pure smartphone before starting the steps or else your device might shut down during the guide. it's best to not let that happen or you may end up with a bricked device.
HOW TO UNROOT BLUE LIFE PURE
Tap the Framaroot app icon from your devices application drawer.
Tap the "select an action to execute after root" button you can see on the main page.
Choose the 'Unroot" option from the drop down menu.
Wait while the Framaroot exploit is taken off your device and the app is eventually deleted after going into self destruction mode.
Soon you will see the "Unroot Done" message. Tap the "OK" button and reboot your device.
Related Posts