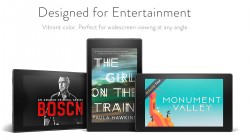 Pry-Fi is a great app to check out on the Amazon Fire 7 5th generation device if you want to check out an app you might not have tried before. With Pry-Fi, you can have your very own network analyzer. Pry-Fi's main purpose is to analyze your WiFi network on Android in a similar way Wireshark would do for Windows and Unix operating systems. All data that is passing through your WiFi network is tracked and your identity is hidden from any outsiders who might be monitoring your WiFi activity.
These are the guidelines to root Amazon Fire 7 5th generation devices. You can find the link to the Pry-Fi app to analyze your WiFi network at the end of the post.
REQUIREMENTS
These are the steps to root Amazon Fire 7 5th generation. The same steps to not work using one of the other generations of the Amazon Fire 7 devices.
All Amazon Fire 7 2015 device should be running Android 5.1 (Lollipop) at the time of writing this guide. You should consider downgrading to that software if you want to not risk soft-bricking your Fire 7 or getting it stuck in a bootloop. The exploit might get patched in future OTA updates.
BEFORE WE BEGIN
Make sure the Developer Options menu is unlocked from the Device Options by pointing to the Menu > Settings > About Device and tapping over the serial number until the Developer Options is unlocked.
The following rooting guide is reportedly "noob friendly" — meaning you get a bunch of goodies once you root, including the BusyBox, future OTA's are automatically disabled, full Google Play Store functionality, a new Launcher and more.
Applying the following script and rooting your Amazon Fire 7 device will root and debloat the device in an all-in-one special away, as well as installing the aforementioned extras like BusyBox.
HOW TO ROOT AMAZON FIRE 7 TH GENERATION
Turn on your computer and download the root script from here.
Shift the file over to the desktop, right-click over the file and select the "extract here" option.
Connect the Amazon Fire 7 tablet to the computer with the USB cable.
Have your Amazon Fire tablet on and keep the homescreen light up before following the next step.
Run the script 1_ROOT_FIRE.bat file that is on your desktop — it comes from the file you extracted earlier.
That script will now root your device; it will reboot several times over the next five minutes before finally being complete.
There; you have finished rooting the Amazon Fire 7 tablet and can now start installing your apps.
You can download the Pry-Fi network analyzer if you are short of ideas for your new rooted Amazon Fire 7 device.
Related Posts