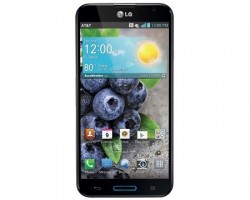 These are the guidelines to install a custom recovery on the LG Optimus G Pro E98X.
REQUIREMENTS
The FreeGee app will work for various devices from the LG range, but not all devices. Only follow this guide if you have the LG Optimus G Pro with the model number E98X. You can find out the model number of your device by tapping on the Menu > Settings > About Device > Model Number.
You must have the LG Optimus G Pro rooted before you can follow this guide.
BEFORE WE BEGIN
With rooting, we always try to give readers free tutorials that aren't promoting anyone's locked files behind a fee. The FreeGee app we are using today does come free, but there is also a paid version if you would like to support the developer. The proceeds will go directly to him and not a website sharing his content.
You are choosing to void the LG warranty when you flash a custom recovery on the Optimus G pro smartphone. You can always flash the stock recovery and remove the custom recovery at the same time to get the warranty working again.
HOW TO INSTALL A CUSTOM RECOVERY ON LG OPTIMUS G PRO E98X
Download the FreeGee app from this link.
Open the app from your G Pro's app drawer after you download it and choose to grant the Superuser access to your device.
Next, Tap on the Unlock my phone button.
Tap the I Agree message on the display to advance.
Choose your version of custom recovery from the drop down menu.
– TWRP recovery comes with the physical buttons on the display, while ClockworkMod uses the Volume keys and the Power key.
Once you have chosen your custom recovery, follow the same steps and tap on the 'unlock my phone' option and agree to the terms.
The custom recovery will now install on your device. Wait until you see the success message on the LG Optimus G pro's display before exiting the app.
Turn off the LG smartphone once you are out of the app and reboot the device normally if you do not want to enter the custom recovery yet, or boot it up by holding the Volume Up and Power buttons until the fastboot screen appears. Now just scroll down and highlight the recovery option and enter the same to use your custom recovery.
Related Posts