Jump Lists is a feature introduced back in Windows 7 and still present in Windows 10. When you right click on an icon of a program on Taskbar, you may see a list of recent files you've opened in this program. For example, right click on Word icon will show recently opened files in Word. Some programs also implement quick actions from Jump List, such as "New quick note" in OneNote. Helping you doing something instantly is why the list's called Jump List. In Windows 10, Jump List is also usable on the tiles of Start Menu. By its nature of displaying recent activities, Jump List may put your privacy at risk. In this post, I'll show you how to easily clear the contents in all Jump Lists across the system.
There is no button or anything that explicitly says that you can clear Jump Lists contents. However, there is a trick to do that. Here it is.
Open Settings and select category Personalize
On the left side, select Start
In the main page, you'll see a toggle reads "Show recently opened items in Jump Lists on Start or the taskbar"
What you need to do is switch it off then switch it on again. Doing this will clear the Jump Lists contents
And that's all!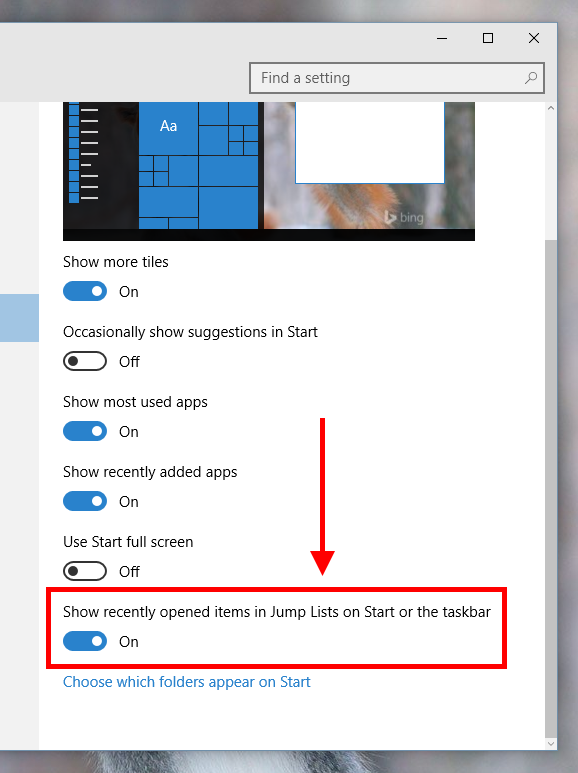 Very easy isn't it?
Related Posts