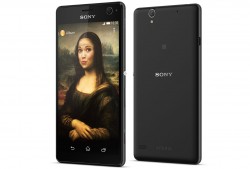 Anyone wanting to install a custom recovery and gain rooting rights on the Sony Xperia C4 smartphone won't get far without unlocking the bootloader first. Your bootloader is always the first thing to boot and makes its appearance before your Android operating system. In fact, it's the bootloader that will decide whether it wants to boot your Android operating system or a different partition like your recovery should you wish to boot the device into recovery mode. Bootloaders come to us locked for various security advantages. Those advantages are not doing much for a seasoned geek, and often those geeks would prefer having full system access instead.
These are the instructions to start your customizing experience and unlock bootloader on Sony Xperia C4 smartphones:
REQUIREMENTS
You must have the Sony Xperia C4 to use this guide. The same guide may work for other devices, but we recommend fetching a unique guide that is designed for your device just in case of changes.
BEFORE WE BEGIN
Anyone who does not want to lose pictures, videos, phone contacts and other data must back it all up before starting the guide. Unlocking the bootloader on your Sony Xperia C4 device will wipe all data. You have now been warned. Anyone unable to backup using Sony\s built-in backup features may prefer syncing data with a Google account on a computer, or downloading applications from the Google Plays Store such as the Helium Backup app.
You will need to enable the USB Debugging Mode on the Sony Xperia C4 device if it's not already — do it by tapping on the Menu > Settings > Developer Options and then checking the box that is there for the USB Debugging.
HOW TO UNLOCK BOOTLOADER ON SONY XPERIA C4
Set up adb and fastboot on the computer running Windows and then come back here and continue with this guide.
Install the Universal ADB Driver by installing it on the computer and then extract the file on the desktop. Now just run the executable and follow the on-screen instructions.
Point to this website on your computer: http://developer.sonymobile.com/unlockbootloader/ and select the Sony Xperia C from the list of devices.
Open the adb folder, hold the Shift key and right-click where there are no files and choose to open a new command window here from the menu.
Type the first command: adb reboot bootloader
Type the next command which should be the code you got in reply from Sony that looks something like this: fastboot -i 0x0fce oem unlock 0xMYDEVICEUNLOCKCODE
Type the last command once it's done: fastboot reboot
The Sony Xperia C4 will now take quite a while to factory reset itself, wipe all data and rebuild the cache before it all comes back to you with the bootloader unlocked.
Great; your Sony Xperia C4's bootloader is now unlocked. It's time to check out how to install TWRP Recovery on the Sony Xperia C4 smartphone and put that bootloader to good use. The custom recovery is also your gateway to root access.
Related Posts