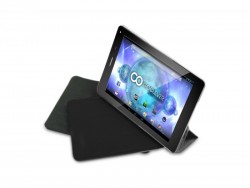 These are the guidelines to root GoClever Aries 70 running any firmware.
REQUIREMENTS
You must have a GoClever Aries 70 device to use this guide. The same application can root other devices but you should check what those devices are before attempting to install this app on your device.
BEFORE WE BEGIN
We recommend yo backup all of your data on the GoClever tablet before you attempt to root the device. You should backup your settings, call logs, contacts, SMS text messages, MMS messages, music files, pictures and video files so you can restore them again later if needed.
Understand that you are choosing to void the warranty agreements with the GoClever Aries 70 when you go ahead with this guide. You can always unroot the GoCkever device and the warranty will start working again.
HOW TO ROOT GOCLEVER ARIES 70
Download the Framaroot APK from this link and install it on your tablet as you would any other app. You can choose to copy it to the SD card and install it with a File Manager, or you can install it directly from a web browser app like Google Chrome.
Enable the Unknown Sources option on the Aries 70 by tapping on the Menu > Settings > Unknown Sources.
Tap and open the Framaroot app from your app drawer.
Choose the 'Install SuperSU' from the drop-down menu.
Tap on the 'Barahir' option from the menu.
Wait for the 'Success' message and tap the 'OK' option.
Reboot the GoClever Aries 70 tablet before you attempt to install any new apps like the Titanium Backup application.
Related Posts