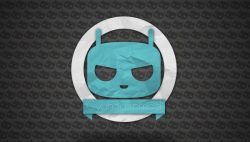 Anyone who wants to call themselves a custom ROM aficionado should take the time to check out the work from the CyanogenMod team at least once. They are known as the team that makes the best custom ROMs in the world, and they get that reputation for a reason.
As far as custom ROMs go, most people who own Android smartphones and tablets elect to stay away due to the potential dangers and the extra time it will require fixing whatever problems arise. Those two potential issues do not deter most Android geeks from giving a custom ROM a crack though and often it can even entice them into installing a ROM for the adventure and excitement.
A custom ROM is aftermarket firmware put together by third-party developers, not from the official Android development team. Developers usually make these ROMs during their spare time, and there is little money involved. With the CyanogenMod custom ROMs, things are a bit different. These guys have been a company for awhile, and they got to be where they are today from the early success they had in making new ROMs that people can try. If it's reliability and stability that are you two main concerns when thinking about installing a new ROM on the HTC Desire 816 smartphone, there is no need to fret this time. The CyanogenMod custom ROMs are often more stable and better put together than the ROMs that come on your device when they are pumped out of the factory.
REQUIREMENTS
BEFORE WE BEGIN
Flashing a custom ROM on your smartphone is one of the riskiest things you can do and may brick your device. Brick situations are rare, but they can happen.
Unlock the Developer Options menu and then enter the same so you can turn on the USB Debugging Mode from the Developer Options menu. You can find that by tapping on the Settings application > Developer Options > USB Debugging.
HOW TO INSTALL CYANOGENMOD 13 ON HTC DESIRE 816
Download the CM 13 custom ROM file for the Desire 816 from here.
Connect the HTC Desire 816 smartphone to the computer with the USB cable.
Copy the CyanogenMod 13 ROM file over to the 816's internal storage SD card and then unplug the smartphone from the computer when done.
Turn off the Desire 816 smartphone and reboot by holding the hardware buttons combination for recovery mode and it will boot up the custom recovery for you.
Tap on the Backup button and take the NANDroid Backup of your data so it can be restored later.
Tap on the Wipe button and then wipe the caches and apply a factory reset.
Tap on the Install button and then browse the SD card for the CyanogenMod 13 custom ROM file.
Once flashed, head to the main recovery menu and choose to reboot the system now.
In conclusion, that's how to install CyanogenMod 13 on HTC Desire 816 smartphones using a custom recovery and a computer.
Related Posts