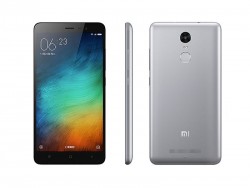 A USB Driver works with your USB cable connection to help give your device the ability to transfer files between the computer and the Xiaomi Redmi Note 3 smartphone. With the drivers working properly, there is nothing you cannot transfer either directly or indirectly so long as you are using reliable apps on the computer. The USB Drivers or the ADB Driver will allow you to transfer phone contacts, SMS text messages, music files, pictures, video files and any other data you might want to transfer. Additionally, it lets you use programs on the computer for transferring files, such as flashing a new stock ROM via a common flashing tool.
Xiaomi smartphones and tablets need a USB Driver to run on the computer if it is running a Windows operating system, just like any other device running Android requires the same. The difference between Xiaomi and most together manufacturers is the Xiaomi USB Drivers is very difficult to locate online.
So, knowing that, we are turning to the universal ADB Driver by Koushik Dutta — one of the most popular Android developers out there who has worked on many important projects, including being part of the Cyanogen team, founding the ClockworkMod Recovery and now creating the universal ADB Driver. The Universal ADB Driver is essentially every manufacturer drivers bundled together into one neat little package, hence the universal name. You should have no problems getting this Universal ADB Driver to run for your Xiaomi Redmi Note 3 smartphone on the computer, so you can perform tasks like flashing a new stock ROM on your device.
These are the instructions to download Xiaomi Redmi Note 3 USB Drivers for Windows PCs:
DOWNLOAD AND INSTALLING THE XIAOMI REDMI NOTE 3 USB DRIVER FOR WINDOWS PC
Download the Xiaomi USB Drivers from this page directly to the computer and drag them over to the desktop.
Right-click on the Driver file and choose the "extract here" option from the menu.
Connect the Xiaomi Redmi Note 3 smartphone to the computer with the USB cable.
Double-click and run the executable Driver file that is on your desktop.
Click the 'Next' button from the main program page.
Click the 'Next' button again and it will start installing the drivers.
Click the 'Finish' button and the program will close.
In conclusion, you should find your Xiaomi Redmi Note 3 device can connect to the computer and be detected by any program you wanted to run on the computer.
Any Redmi Note 3 that was already connected to a program on the computer might need that program closed for the device to be detected when it is re-opened. Alternatively, you might want to try turning off the computer if you still are not having any luck getting your device detected.
Related Posts