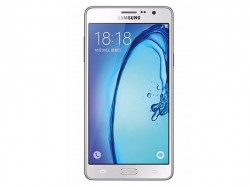 The Samsung USB Driver for the Galaxy On7 device is important to install if you want to connect the On7 to the computer with the USB cable and use any number of applications on the computer. Without up to date drivers, sometimes you cannot get the Samsung Galaxy On7 device to be detected by your apps on the computer. When that happens, you cannot get the tasks to run.
The official Samsung website states you only need the USB Driver running on your computer if you are planning on developing with the Galaxy On7 device. That's a bit misleading. You will want the USB Driver running for most flashing you with a device tool, and people don't usually associate flashing with developing. The USB Driver is necessary if you are connecting to the Odin flashing tool and installing official software update manually, if you are rooting, installing a custom recovery or a custom kernel.
Of course, there are other reasons away from the Odin flashing tool that will be legitimate reasons as to why one would want to install the USB Driver. The most common reasons is if people are unable to transfer files from the Samsung Galaxy On7 smartphone to the computer.
These are the instructions to download Samsung Galaxy On7 USB Drivers on a computer running Windows operating systems:
DOWNLOADING AND INSTALLING THE SAMSUNG GALAXY ON7 USB DRIVERS FOR WINDOWS PC
Download the Samsung USB Drivers from this link directly to the computer.
Open the default downloads folder where your file currently sits and drag the driver file over to the desktop.
Right-click the mouse on the file and choose the "extract here" option from the menu.
Double-click on the executable file.
Click on the 'Next' button.
Click on the 'Next' button again.
Click on the 'Finish' button.
The Samsung USB Drivers are now fully installed for your Samsung Galaxy On7 smartphone and it's ready to be detected by your programs running on the computer such as the Odin flashing tool.
Anyone Galaxy On7 owners not getting the device detected should try restarting the computer and seeing if that helps. Those hoping for a quick fix might be in luck if they close the program running on the computer and re-opening it again.
Those of you wishing to install something different can try installing the Universal ADB Driver instead of the official Samsung USB Drivers.
Related Posts