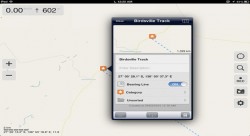 Tracking the location of family and friends is not a big hurdle these days, thanks to the availability of various apps available for this purpose. Using these apps, it is also possible to control the people who can track you or your location. It cannot be called spying because the tracking is done with the permission of the person being tracked.
Even though there are a number of apps available for tracking the location of family and friends, six apps that are specifically designed for this purpose are discussed below:
Brief Overview of 6 Apps for Tracking the Location of Family and Friends
Find My Friends
This app is now found in iOS. It helps you to message and share your location with your family and friends. In case of emergencies, this app can be used to immediately broadcast the location you are at. Location sharing can be disabled according to your choice whenever you want. The friends being tracked are displayed along with listing places like hospitals, police stations and fire stations. Even your contacts on the web can be tracked using the latest iCloud.
Glympse
This app is not dependent on any particular operating system and can be used across various platforms for tracking the location of family and friends. It also enables the sharing of third party locations. Using Glympse, you can control those who can view your GPS location and the duration for which they can keep track of you. Location sharing can be set to automatically stop at the end of the time interval or can be stopped manually. Its other features include estimating time of arrival, calendar integration and sharing of travel speed.
Google+
Tracking the location of family and friends is one of the features offered in Google+. Though it is sidelined by a gallery of other essential features offered by Google+, you can configure your settings to specify those who can track your location from your Contact list.
Family Locator
This app is mainly used by the family to track the near and dear members of the family in real time. Two spots can be chosen to indicate when a family member like a kid reaches or leaves a particular location (e.g. home and school can be two such spots). Family Locator sends alerts when they have reached the spot. Its other features include emergency indicator to specified friends, tracking location history, protection of phone against theft, and sending messages to family members.
Connect
This app helps in tracking the location of family and friends who are your contacts in various social media like Facebook, Twitter, LinkedIn etc. You can track the locations real time. You can also view the location of your contacts on a map.
Swarm
Though the main purpose of this app is different, Swarm has an additional feature for tracking the location of family and friends hanging out in areas nearby and find out their whereabouts. It does not have the real time tracking feature that we have seen in other apps mentioned above. But it is user-friendly.
Depending on your choice, your phone, ease of use and cost, you can decide which app would best suit your purpose for tracking the location of family and friends.
Related Posts