Being one of the most popular operating systems Apple iOS has to make several improvements in its software to facilitate the people with new applications and settings that were not available in the previous system. So one of the major advancement made, this time, is the option to search your settings for your required application.
The setting is one of the most frequently used application in a Smartphone and contains almost all of your data in it thus it becomes very inconvenient if you have to drag down the whole set of options to find your demanded one. Thus to prevent you from scrolling, iOS has introduced the option of search in the settings applications where you can easily find what you are looking for.
Search Settings:
Here is a set of instructions that will help you know how you can search the setting application to find what you want in a little amount of time.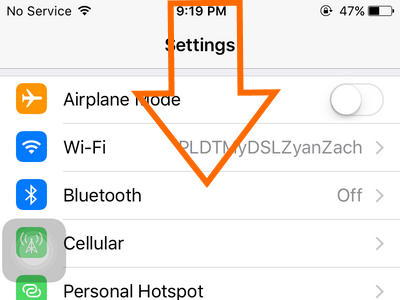 First, you have to go to the setting application in the Apple iOS device you are using and open it. On the settings screen that pops up to you simply scroll and pull upward and a search box will be revealed to you at the top most of the screen.

Now simply start typing the name of the application setting you want to find in the setting and it will provide you will all the related options. Once you can see your desired option simply tap on it and get your work done. All this process will take almost least amount of your time and save you from scrolling the whole of the settings menu.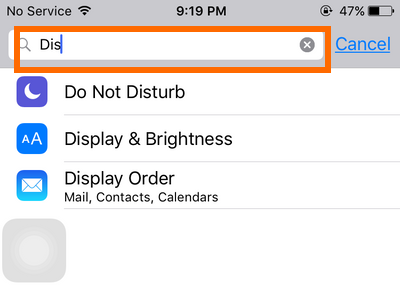 While searching for an application you will acknowledge that it will also provide you the address of that specific application's locations and the path you will need to reach it. Thus, next time you can directly access that application by using that path by simply memorizing it or telling it to someone else when they need it.
Benefits:
This is the fastest and the simplest way to find the setting you want because we often have to face such situation when the different settings for a single app are located in different locations in the settings. It becomes very irritating to find them, thus by using this search box option, you can easily find all the related settings to a single application at a single place by simply searching for it and it will also save your time.
As iOS is introducing latest and complex features in its software, the search box has become a necessity to accomplish your entire important task without the waste of time.
Thus, whenever you want to find a setting or any app in the setting's menu simple access the search box and find what you want instead of going to several different locations for the search of it.
Thus, this search box option will save your time and relieve you of the hectic of finding a special application by simply providing it to you in a single search.
Related Posts