Voice assistance has become one of the most important features in any of the smart operating systems and thus Apple iOS has introduced Siri that will help you access your Apple iOS devices with the help of voice commands.
The Siri App is an individual information application for iOS good devices, for example, the iPhone. You can request that Siri performs different tasks, for example, making telephone calls, sending messages, or setting updates. You can get some information about news, games, and climate. Thus, it has become the widely used application because only by the sound of your voice you can simply access your device to get the information you need or accomplish several tasks.
The Siri commands can be utilized on any of your Apple iOS devices and will help you do all your tasks. Now many of you do not know how to access and use Siri, therefore, to help you with this here are a set of instructions.
Access and Configure Siri:
First, go to the settings app in your Apple iOS device, there you will find the option of General where you can locate Siri. Now enable the Siri settings by turning it ON so you can access it according to your needs.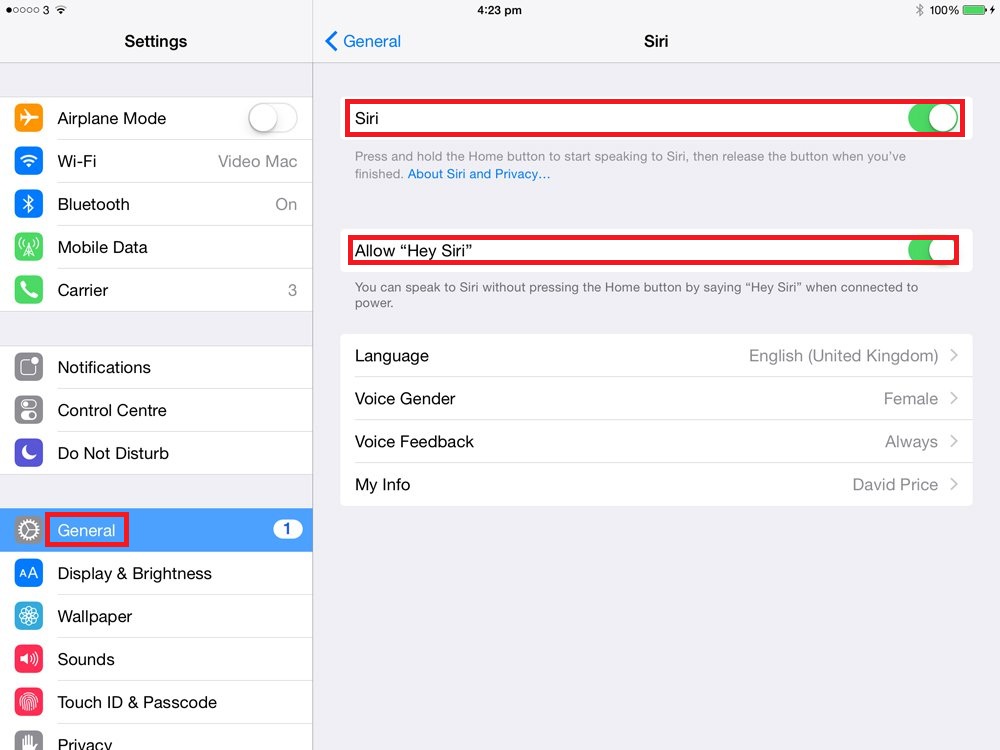 In case you want to access, your Siri without the use of hands in a situation like when you are driving you can also enable the option of hey Siri that will let you use Siri only by talking to it.
Now choose the language you are most comfortable with and the voice you want your Siri to talk in that can be male or female. For the option of the voice, feedbacks select Always. For the option of my info, allow Siri access your contact profile and if you do not have any then makes one for the accomplishment of the procedure.
Use Siri:
Once you have enabled your Siri you can use it by pressing the home button.
Press and hold the home button of your device and the Siri application will appear, ask about the information you want or make your orders the release the home button and Siri will accomplish the task you have given it.
Moreover, if you have enabled the hey Siri, you can simply use Siri by calling it hey Siri and it will be activated to take your commands and provide you with the information you need.
Now you can ask Siri anything you want information on or ask Siri to do several tasks without using your hand by only giving the command by your voice.
Bottom Line:
With the help of Siri, you can enhance your experience of using the Apple iOS devices and thus, it will provide you with a completely new way of using your devices. It will lead you to use Apple devices and ask for the accomplishment of your tasks even while driving or when you are away from your phone only by calling your Siri by your voice.
Related Posts