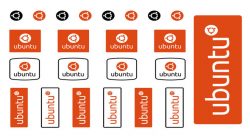 Are you an Ubuntu user who needs to upgrade Ubuntu every 9 months or so? Just as the support for Windows XP came to an end recently, support for Ubuntu version 15.4 will also end this year. So regular updates are very important and you need to upgrade Ubuntu.
What is Ubuntu?
Ubuntu is a Linux operating system. Ubuntu uses "Unity" as its user interface. It is a secure and stylish operating system used by many all over the world. Not only computers, even Smartphone's with Ubuntu are available.
Different Type of Ubuntu Operating Systems
Ubuntu is available in two different types. The first version is the standard version, which is 15.04 and the next is the successor which is 15.10. Every nine months, the user will get an updated version of Ubuntu. If you are looking for regular updates and support, then you should look for LTS release (Long Term Support). It occurs once in every four months. Power users and those who are in the business field usually look forward to the LTS release.
Advantages of Ubuntu
Ubuntu is considered one of the most secure operating systems.
It is an open source operating system.
It requires minimum system requirements.
It is free of cost.
Ubuntu comes as bundled software compared to Windows.
One of the main advantages of an Ubuntu operating system is the availability of built-in drivers. It also has the provision to download them whenever you need it.
Ubuntu has fewer viruses compared to any other operating system. The overall security of Ubuntu OS is more and that is one of the main reasons why it is used for online gaming.
It is easy to use. That is, Ubuntu is user friendly.
The main disadvantage of Ubuntu is that you need to upgrade Ubuntu on a regular basis.
Why You Need To Upgrade Ubuntu?
As mentioned earlier, you need to upgrade Ubuntu on a regular basis. The upgraded contain solutions to all sorts of issues, starting with the system security to software stability and the fixing bugs. A new version of Ubuntu is developed which includes these fixes. It is necessary to upgrade to the latest version so that the system remains stable and secure.
Once you are aware of your current version, it is easy to upgrade to the next available version of Ubuntu.
How to Check the Version Number in Ubuntu
By opening the system settings, you can easily check the current version of Ubuntu.
Points to Remember Before You Upgrade Ubuntu
There are a few points that you need to check before you need to upgrade Ubuntu OS. You should make sure that all the data from the system is backed up. If you are using Dropbox, it will sync the data to the cloud and you can use it for effective restoration later. It is recommended that you make regular backups of data from an Ubuntu system. After the upgrade, you need to check that everything is working correctly.
Conclusion
If you are an individual user or a company and using Ubuntu Operating System, you need to make sure you do regular updates. For a safe and secure operation, it is recommended that you need to upgrade Ubuntu to the latest version, every 9 months or so.
Related Posts