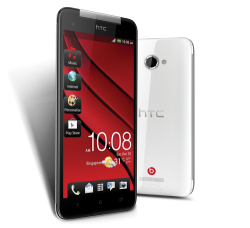 The HTC Butterfly has seen a second generation come out since the arrival of the first, and it makes a lot of sense to update unless you have root access and a custom recovery installed. By no means do we try to stop people from wanting to update their smartphones or tablets by writing on the topics that we do, but it pays to know that your old device isn't rendered useless once you enter the world of device customization. Sure, your phone carrier networks and the HTC manufacturer have stopped updating the HTC Butterfly for quite some time already, but that doesn't mean you cannot update the device with a custom ROM. That's provided there are at least a few available for your device, which there almost certainly is for the HTC Butterfly smartphone.
REQUIREMENTS
The steps in this guide are intended for use with the HTC Butterfly smartphone and will not necessarily help you install a custom recovery on the device in your hands not named the HTC Butterfly. That said, there are other devices the TWRP Manager application is useful for you and you can check those out from the device menu list after you install the app on your device.
BEFORE WE BEGIN
Once you download the TWRP Manager application, swipe from left to right to reveal another menu available where you can choose to backup your device. We recommend taking that option to backup the data before going ahead with the guide. Moreover, you may wish to backup the data a different way, and that's fine too. Apps like Titanium Backup are great if you have root access. Those without root access to the HTC Butterfly's internal system can use apps like Helium instead.
HOW TO INSTALL TWRP RECOVERY ON HTC BUTTERFLY SMARTPHONES
Download the TWRP Manager application from the Google Play Store.
Open the TWRP Manager app from the Butterfly's app drawer.
Choose your device name from the "Device Info" menu.
Choose the version of recovery you want to install, making sure you choose the latest version if you are planning on installing the most recent custom ROMs available.
Tap on the "Install" option from the recovery menu.
In conclusion, that's how to install TWRP Recovery on HTC Butterfly smartphones using the TWRP Manager application. You can boot the HTC Butterfly into recovery mode using the same hardware keys you would usually use for the stock recovery mode. Furthermore, you begin pressing the same buttons during the same time as your stock recovery — when the device is off first. You will find all the menus from your new recovery that you would expect to find coming with the best recovery in the world, including the ability to backup and restore, install files, mount, access settings, advanced menu, reboot, and wipe.
Related Posts