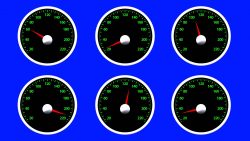 Do you compare the performance of different browsers and come to the conclusion that one browser is faster than the other? Do you use any tools to test the speed of your web browser? If so, there are quite a few free tools available for testing the speed of your web browser.
What is a Web Browser?
A web browser is a computer application that is used to access the Internet. There are many browsers available in the market. Microsoft Internet Explorer, Mozilla Firefox, Google Chrome etc., are some of the common web browsers that are used by people all around the world. All these browsers offer various features and are easily downloadable from the Internet. If you are using a Smartphone, you need to make sure you use a browser that is compatible with your mobile phone. Safari works well with iPhone and iPad, whereas Android mobile phones work well with Google Chrome or Mozilla Firefox.
Benchmark or Check the Speed of Your Web Browser
To benchmark your web browsers, you can use various tools.
There is one more tool called Acid3. This tool is not a performance checking tool, but more of a compliance tool. The main aim of the tool is to check how the browser renders a complex set of instructions.
Conclusion
Benchmarking your web browser is not an easy task. Using the tools specified above you can check the performance and speed of your web browsers and the machine as both web browser performance and computer performance are inter linked.
Related Posts