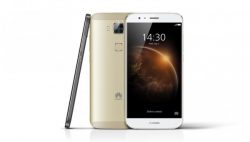 There are two reasons for people to root the Android operating system that I know of: installing apps and using the root access as part of the prerequisite list for installing a custom ROM. Custom ROMs are interesting for many reasons, and on one hand it's not too difficult to see why manufacturers might prefer they didn't exist. I think one of the main causes as to why only 10% of the population using Android is now officially running with Android Marshmallow-based operating systems is because people are not updating smartphones and tablets as often as these manufacturers and Android might have predicted they would. That is particularly the case if you look at how quickly these companies almost force us to update in a way by stopping software updates in just a couple of years after they first started rolling out.
The way these companies have laid out the mobile environment is so that hardware requirements go up by such an amount over the course of a few years that our older devices aren't capable of handling a feature or two found in the newer software updates. You could argue that is done on purpose to hide the fact that these companies would love to be able to force us to upgrade. And I'm sure a great many of them would turn off the lights on our displays if they could. But most of the idealism of these billion dollar companies is hidden because we force them to cover up the fact that they are all about money and nothing else. We force them out of showing their hands because we wouldn't stand for it.
It's with that understanding that we begin to realize that the smartphones like the Huawei G7 aren't cutting edge technology that these companies just all of a sudden realized they could create for us, but rather they are far more likely just a piece of a ten-year challenging puzzle that they had already thought of for us. That puzzle includes something slightly different each year that will not only entice you to upgrade but also eventually force you to upgrade.
Let's get concrete: the reason I tell you all of this isn't to turn you off of your shiny new Huawei G7 smartphone. In fact, I sincerely hope you thoroughly enjoy your time with it. The main point of telling you that was to give you some better insight into how these companies control us, how our lives are already planned out by them far more in advance than just a year, and how rooting and installing a custom ROM on your G7 smartphone is playing a small role in resisting. By changing our stock ROM for a custom ROM, we are mostly resisting that forced upgrade because all of a sudden we are then able to run a newer version of the software and use features that would not have been presented to us in stock updates.
HOW TO ROOT HUAWEI G7 L11 RUNNING ANDROID 5.1.1 LOLLIPOP
Turn on the Unknown Sources option on your G7 smartphone by tapping on the Settings > Security > Unknown Sources.
Download and install the KingRoot APK on your G7 smartphone the same way you would usually install the file from your browser app.
Tap on the KingRoot icon available from your app drawer now that it is listed as a new app.
Tap on the Root button from the app;s main page and it will start to root your smartphone.
Wait for the progress bar to make its way around to the 100% mark and for a success message to appear on the display of your smartphone.
Leave the KingRoot app and then reboot your G7 smartphone before you start to install any of the root only apps.
In conclusion, that is how to root Huawei G7 L11 smartphones running on the Android 5.1.1 Lollipop software updates. Remember that KingRoot does not require an unlocked bootloader to root, so you may need to unlock the bootloader before you attempt to install a custom recovery if you are on the hunt for some aftermarket firmware builds.
Related Posts