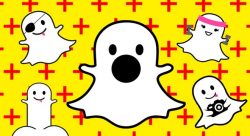 Many people find it difficult to enable Snapchat Geofilters on an iOS Smartphone. Snapchat is a mobile application that is used to share images and photos. Below are the steps to enable Snapchat Geofilters in iOS.
Why is Snapchat Popular Among Users?
Snapchat was created by three students, Evan Spiegel, Reggie Brown and Bobby Murphy when they were studying in Stanford University. One of the main features of Snapchat is that the image that you shared with your friends and family will disappear after a few seconds. Snapchat has many additional features that makes it hugely popular among young people and Snapchat Geofilters on iOS is just one of them. Drawing tools and one-to-one chat features adds to its attraction. Recently, the popularity of Snapchat has increased and it has become the top third social networking site. It is only recently that Snapchat has declined the buyout offer made by Facebook. Most iPhone users have Snapchat installed in their phone and by enabling Snapchat Geofilters on iOS it becomes easy to use.
What are Geofilters?
Geofilters are options that can be used to share your location and details about where you are and what you are up to. Geofilters can be used by adding an overlay for the image you are going to post through Snapchat. It is an excellent feature that Snapchat has been developing for a few years. Geofilters can create a nostalgic feeling and because of this, its popularity is increasing among the users. Snapchat also allows its users to create their own Geofilters.
The On-Demand Geofilter can be created by any user having a valid Snapchat id. Create a design that meets the requirements given by Snapchat and then pick the time and set the Geofence (Geofence uses the Global Positioning System satellite network, Wi-Fi or Bluetooth beacons to create virtual boundaries) for the Geofilter created by you. Now, submit the Geofilter you have created for the Snapchat team to review. Once your Geofilter is approved, you can use the Geofilter you created.
Steps to enable Snapchat Geofilters in iOS
For Geofilters to work correctly in your iOS Smartphone, you need to first enable the Location Service. To enable it, go to Settings, and then from there go to Privacy and to the Location Service.
From there, tap Snapchat and from there select the option "While using App." Once the Location Service is enabled, Snapchat can now use your current location. This will also help the user to enable Snapchat Geofilters on iOS.
The next step is to open Snapchat and then access the Settings and from there choose the option "Manage."
Now, you need to enable the option "Filters," which will activate the options filters and Geofilters.
In this way, you can enjoy the Snapchat Geofilters on iOS and it does not require you to change any additional settings.
Conclusion
The popularity of Snapchat is increasing day by day. By enabling Snapchat Geofilters on iOS it becomes easy for the users to share locations and other details along with your snap and share it with your friends and family members.
Related Posts