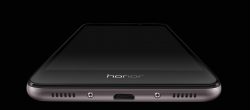 There are many apps out there available on the Google Play Store and quite a few that are not in the Play Store that need you to be using Android as the root user before they can run. These apps need access to the root of your phone before they can do the things they are programmed to do, and that is when they can not run if you install them on an unrooted like your Huawei Honor 5C is at the moment. By the end of this guide, all of those apps can be installed.
REQUIREMENTS
BEFORE WE BEGIN
We advise you take a few minutes to backup the data that is on the phone before continuing with this guide just in case you want to take a factory reset later. The act of rooting with a custom recovery and SuperSU does not wipe the data by itself. However, sometimes people want to apply hard resets, and that is when data loss is inevitable.
HOW TO ROOT HUAWEI HONOR 5C RUNNING ON ANDROID 6.0 MARSHMALLOW
Download the SuperSU on a computer.
Connect the Huawei Honor 5C smartphone to the computer with the USB cable.
Open the Downloads folder if you are using Windows or whatever the default download location is for your operating system.
Find the SuperSU file and copy it over to the internal storage SD card folder of the Huawei Honor 5C smartphone.
Unplug the phone from the computer once you have it on the SD card storage.
Turn off the Huawei Honor 5C smartphone and reboot it into the recovery mode.
Take the Backup option from the main Recovery menu and continue to finishing the NANDroid backup if you have not backed up already.
Tap on the Install option from the recovery menu next and then follow the guidelines to browse the SD card and select the SuperSU zip file to install.
Once you have completed the Sup[erSU installation, choose the Reboot option, followed by System to reboot the system back into the normal mode.
In conclusion, that is how to root Huawei Honor 5C smartphones running on the Android 6.0 Marshmallow software updates by flashing Chainfire's SuperSu from the custom recovery image. You find that SuperSU is now available from the app drawer, and you do not need to be doing anything to it for it to run. Just head over to the app you want to install—whether it be from the Google Play Store or other sources online—and open it up once it is finished downloading. You get a new popup message on the display from the SuperSU asking whether or not you want to grant the app that root permissions. It is important to remember that SuperSU is not security. Keep a mental note of what app is asking for the root permissions and turn away any app that you do not trust or recognize as one that you have downloaded willingly.
Related Posts