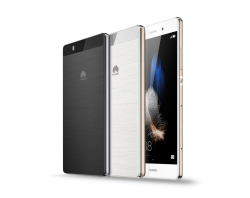 Installing TWRP is going to give your Huawei P8 Lite smartphone the best custom recovery it needs to get new ROMs installed, new kernels running and SuperSU the platform it needs to make you the root user. Out of the three options presented, being the root user is the most popular action to take next, and we have the guide for you to do that at the end of this post.
REQUIREMENTS
You should only follow this with the Huawei P8 Lite smartphone and look for a unique guide for all others. Custom recovery images are usually device specific images meaning that you can only usually install them on one device without bricking occurring.
You need to have a computer running on a version of the Windows operating system to use this guide. The ADB set up guide in this post is only going to set up the ADB on Windows. You can find other resources out there to help set up ADB on Mac and Linux if you need it. The files and commands are different, but you can use the same TWRP file to flash when you learn how to use ADB on your operating system.
BEFORE WE BEGIN
Unlock the Developer Options menu on the Huawei P8 Lite smartphone and then enter the Developer Options by navigating to the Settings app > Developer Options and enable the USB debugging mode and the OEM unlock options from the menu.
HOW TO INSTALL TWRP RECOVERY ON HUAWEI P8 LITE SMARTPHONES
Download the TWRP for the Huawei P8 Lite smartphone directly to the computer.
Learn how to set up the ADB and fastboot on a Windows-based computer and then come back and finish the rest of this guide.
Connect the Huawei P8 Lite smartphone to the computer with the USB cable.
Open the Downloads folder (or the default downloads location for your files on Windows if you have changed it) and extract the TWRP file to that folder.
Copy all of the contents from the TWRP extracted the file to the ADB folder, so it is all available from the one directory.
type the "adb reboot bootloader" into the command line and get the Huawei P8 Lite smartphone into the bootloader mode that is required for the flashing of the custom recovery image in the next step.
Type the "fastboot flash recovery recovery.img" command into the command line and flash the custom recovery.
Type the "fastboot reboot" command into the command line and then hold down the hardware button combination on the P8 Lite smartphone for the Recovery Mode so it first-time boots into the Recovery partition which will now be the custom recovery that you just installed.
In conclusion, that is how to install TWRP Recovery on Huawei P8 Lite smartphones so you can take NANDroid Backups, flash kernels, ROMs and even learn how to root the Huawei P8 Lite smartphone.
Related Posts