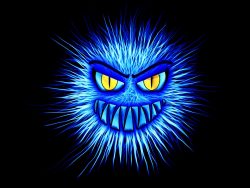 Do you suspect your Android phone has HummingBad malware? Malware are always risky. If your system is infected with malware, its overall performance will be affected. Same is the case of your Smartphone. Malware can affect the performance of your phone and the worst part is that you won't be aware of it until most parts of your Smartphone have been affected.  So, how do you know your Android phone has HummingBad malware?
What is HummingBad Malware?
The HummingBad malware is a dangerous malware that has affected more than 10 million Android users. According to specialists, the HummingBad malware can affect your Smartphone's performance and resides in the root of your Smartphone. It collects your personal data and makes your Smartphone behave as if you have clicked on various ads.
Steps to Track if your Android Phone Has HummingBad Malware
Today, you can get many security apps to download and check for malware. Cyber security companies are keeping an eye on the latest malware and are including features in their security apps to protect Smartphones. You can install any of the apps like AVG or Avast in your Smartphone and scan for malware. This is the best approach to follow if your Android phone has HummingBad malware. Once you have detected HummingBad malware with the help of these apps, you can find options to remove the HummingBad malware from your Smartphone.
Killing HummingBad Malware from Your Smartphone
If your Android phone has HummingBad malware, the best approach to kill the dangerous malware is to do a factory reset. The term factory reset may not bode well with everyone, but that is the safest and only option available to completely kill HummingBad malware from your Smartphone.
So, before resetting your Android phone that has HummingBad malware, make a backup of your photos and videos and then do a factory reset. In this way, the HummingBad malware will be deleted from your Android phone.
Preventing HummingBad Malware from Attacking Your Smartphone Again
It is not enough if you just track and remove HummingBad malware from your phone. You must take preventive action to assure your Android phone has HummingBad malware never again. As a precautionary measure, never install any apps from sites that are not trustworthy. Today, we see a number of sites offering various free apps and we have a tendency to download or install it. When you install apps from unknown sites, the chances of your Android phone getting infected with malware like HummingBad are high. It is always best to go to your play store account and install apps from there. If you really wish to keep your Smartphone free from malware like HummingBad, make sure you don't install third party apps from unknown sites. Also, do not use your Smartphone for visiting porn sites and other malicious sites.
Conclusion
Malware is risky and can damage your Smartphone and steal your personal information. It is very important for you to find out if your Android phone has HummingBad malware or any other kind of malware and then remove it from your phone.
Related Posts