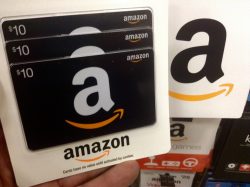 Amazon is one of the most popular and world's largest internet based retailer. The company which was founded by Jeff Bezos in the year 1994 has now become the most preferred retailer worldwide. Once you create your own Amazon account, you can start buying products from their site. But, what if you wanted to delete your Amazon account? Do you know how to delete your Amazon account so that there will not be any information about your purchase history? Let's have a look.
Before You Delete Your Amazon Account
There are certain things you need to know before you delete your account. Your Amazon account is shared across all Amazon websites; that means, if you delete your Amazon account from amazon.in, it means you will be losing your access to Amazon.com, Amazon.UK etc. It will also shut your Amazon payment account as well.
When you delete your account, all your open orders will be cancelled; your gift card account balance will be lost, you will have no chance to return any products you have already purchased from Amazon. You will end up losing all your contacts and connections with Amazon. So, are you ready for this big step?

Steps to Delete Your Amazon Account
Step 1: Before you start to delete your account, you will need to get in touch with the Amazon customer support team. The easiest way to do it is by logging into your Amazon account and visiting the contact us page in your Amazon site.
Step 2: Now, click on the option "Prime or Something else" that is displayed at the top right-hand side of the screen in the customer support page of Amazon. You will be taken to "Tell us more about your Issue" page. In the "Select an issue" field select the option "Account Settings." And from "Select issue details," select the option "Close my account."
Step 3: Now, in the "How would you like to contact us page, choose any of the three options displayed below the Amazon customer support team to contact you. It is better to choose email as the means of contact, as your account delete process will be completed quickly. Phone and Chat options can delay the delete your Amazon account process.
Step 4: The last step is to tell the Amazon customer support executive that you want to close the Amazon account and the reason for it. Now press the "Send E-mail" button.
Getting in Touch With the Customer Service Team for the Last Time
Once you are done with process to delete your Amazon account, the Amazon customer service team will contact you via email with information such as what you will lose when you close your Amazon account and what is the exact reason why you want to delete your Amazon account. They will also try to offer some possible solutions for your problems. But, if you are 100% sure about closing your Amazon account, then they will do so.
Conclusion
Users worldwide use Amazon for buying products. But, if you decided to delete your Amazon account, then you need to carefully follow the steps given above. Please keep in mind, once the account is deleted, you will lose all your data.
Related Posts