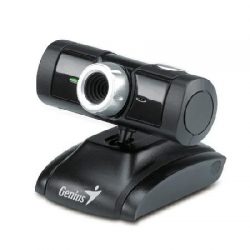 In your daily routine of using your personal computer or laptop you might come across some situations when you will prefer to disable your webcam. We will try and elaborate on the reasons why you will want to do this and learn how to disable your webcam that is attached to your personal computer or laptop.
Reasons to Disable Your Webcam
Some of the reasons you need to disable your webcams include the following:
Privacy and Voyeurs
If you think you are the only person using your webcam it might be very wise to recheck again and confirm that you are. That IT technician who offered to help you sort out an unrelated hardware or software issue on your computer or laptop may have installed something on your hard-drive that enables him to see and monitor you, while you are blissfully unaware in your private bedroom.  
It may be that somebody you casually know, offered you a new computer program or a game to try for a limited time. How do you know that the game did not install some software on your hard drive that covertly transmits your images on the internet to a certain somebody?
Hackers and Malware
Hackers can introduce malware onto your hard-drive through innocent looking ads that you open on your browser screen. Sometimes this may happen if you visit certain websites where your computer or laptop gets easily infected with a virus or some malware.
Malware or infected files that are downloaded to your hard drive inadvertently, can allow a hacker to take charge of your webcam through remote control. Most times the (green) led or physical switch for the webcam on your personal computer or laptop will not even show it has surreptitiously been turned on.
Child Safety
Certain websites may not be as child-friendly as they appear and the overriding reason to disable your webcam is child safety.
To Disable Your Webcam
The webcam that you use with your computer laptop can be an external standalone or an integrated type.
Standalone Type
To disable your webcam just pull out the cable from the webcam feeding into the USB port of your computer or laptop and stow it somewhere safe, so you can locate it when you need it next.
Integrated Webcam
These webcams are integrated into the system (like laptops) and unlike standalone ones, to disable your webcam you need to use the device manager of the operating system that your laptop uses.
On Windows 10 that is on most laptops today, follow this simple process:
Hold the Windows key on the keyboard and tap on X.

Click Control panel.

Change category to either large or small icons.

Choose device manager.

Extend the menu by clicking on the arrow next to imaging devices.

Select your integrated webcam and double click on it.

Select driver tab and click on the disable button and click ok.

Confirm yes, when prompted

to disable your webcam.
The process on older versions of Windows laptops will be similarly easy to complete.
Conclusion
In this digital age, using a simple process to disable your webcam and exercising discretion, we learn to protect our privacy and our children from voyeurs, hackers and people who would do us harm.
Related Posts