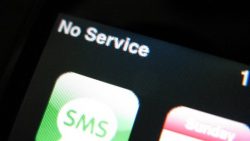 As a society, we have become so dependent on our digital devices that how to use a smartphone is becoming common knowledge, even with little kids and babies today.
Situation
It may seem that our smartphones can only serve us if they are connected to a wireless service. However, your smartphone can still be useful. Here are some reasons you may not have service on your phone, but you can continue to use a smartphone without service.
You have no

data

plan with an internet service provider as it is too expensive for you, but you know that Wi-Fi is freely available just about everywhere.

You are travelling by car and your mobile phone has no service when you are in the middle of the wilderness.

What about airports, for example? Imagine you fly from New York to Singapore with a stopover in London, England. After flying 7.5 hours to London you have a 3-hour layover before your next 14-hour flight to Singapore. How do you use your smartphone, as you would not have had any cell phone service since leaving New York? The answer is to connect to Wi-Fi services during transit. Nowadays on some long-haul flights there is a facility

to use a smartphone

on the in-flight Wi-Fi networks, at cheap rates.
To Use a Smartphone on Wi-Fi
The cheapest way to use a smartphone without any service is to connect to a Wi-Fi network that is free, like in restaurants, hotels, train stations, airport lounges, bus terminals and such other public places. Bear in mind that sometimes you may have to pay a minimal fee to connect.
Android
To use a smartphone

, locate the cog wheel for settings on your Android and tap on it to open the menu.

Set Wi-Fi switch to on.

Your screen displays names of available Wi-Fi networks in your device's range.

Tap on the Wi-Fi name you want to connect to.

If the network is not secured, your device will connect immediately. Else you need to type in the password or passphrase to connect.

Now you are ready to start browsing.
iPhone
Go to Settings on your iPhone's home screen and tap Wi-Fi to turn it on.

Tap on the network name you want to join.

Your device will connect automatically if the network is not secured, else enter the relevant password to join the network.

You will see a green tick next to the network that your device has joined successfully.
Conclusion
Although you may not be able to connect to your smartphone service to make calls, you can still communicate through the internet, send text messages, send emails or use Skype or WhatsApp to get face time with friends and business contacts, play your favorite video games to pass the time, and do many other things simply through Wi-Fi.
We have seen that to use a smartphone we do not need a mobile data service on our devices and we can continue to use a smartphone by connecting to various Wi-Fi networks that are freely available all around us.
Related Posts