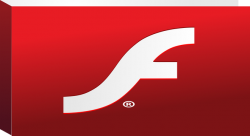 Do you use Safari 10 to browse websites? Have you ever seen websites telling you to install Flash in Safari 10 even though you have already installed Flash in Safari 10? The problem with Safari 10 is that it does not inform websites that they have Flash installed, therefore when you visit the websites, it shows you a warning message that you need to install it. This can get extremely aggravating. Let's see how we can resolve this issue.
History of Safari
Safari is a web browser that was developed by Apple. It was released in 2003 along with the MAC OS X Panther and the mobile version of Safari was introduced in the year 2007 along with the iPhone. Today, Safari is considered to be one of the best web browsers. Even though by default, Safari is for Apple or MAC machines, it can be installed in a Windows machine as well as in Android devices.
Problems with Safari 10
When you visit websites using the Safari 10 web browser, most websites support non-flash solutions and hence everything works smoothly till you reach a website that does not support a non-flash solution. These sites will display a warning message to you asking you to install Flash in Safari 10. So, to resolve this issue you have to go back and enable Flash for each of these sites so that there is no more issue with display.

Steps to Enable Flash in Safari 10
When you receive the notification to install Flash in Safari 10, you need to cancel the notification and then move to the menu bar and choose Safari > Preference. Now, click on the Security tab and from there click on the Plug-in-settings button.
When you click on the "Plug-in-settings" button, a popup menu will be displayed. It will show you all the open sites and settings that are already enabled.
Go to each website that is opened and click on the drop down arrow. Now, enable Flash for every browser that shows the message that you need to install Flash in Safari 10. While enabling Flash, you can also tell Safari to ask for confirmation before using Flash for websites.
At the bottom of the Settings, you can see an option "When visiting other websites." It is recommended to not enable this option as it will allow all the websites you are going to open to enable Flash. This can lead to ads popping up from everywhere.
Now, close the window and refresh your website. You will no longer see the message to install Flash but it will show you a message asking you to confirm that Flash is being used in Safari 10. Even though this message may sound annoying, it is always better to know which sites are using Flash so that you have control over it all the time.
Conclusion
Most users find the message to enable Flash in Safari 10 annoying as it disturbs the flow of browsing. With the steps given above, you can easily enable Flash in Safari 10 for the sites that you visit so that it does not show the message anymore.
Related Posts