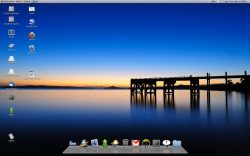 If your Mac is performing slowly, don't worry, you can easily speed up a slow Mac. There could be many reasons for the slowness. If you can identify them, then you can speed up a slow Mac. But, you must keep in mind not to trust just any program or software that promises optimization. These programs might only cause more trouble for your system. It is better to delete temporary files using trusted software and thus speed up your Mac.
Tips to Speed Up a Slow Mac
Speed up a slow Mac with the help of cleaning software:

One of the easiest ways is to use file cleaning software. Clean MyMac or other trusted software helps to remove all the junk files from your computer and improve the performance of your Mac. It also helps to clean the startup list, remove uninstalled programs and remove unwanted plug-ins and make it easier for your computer to operate.

Speed up a slow Mac with the help of Activity Monitor:

The activity monitor in the Utilities folder helps to identify programs or processes that take up the most resources. Once you open the program, you just need to click "%CPU." This will display applications and resources that

use the maximum CPU

. Once you identify the applications that

use the maximum CPU

, you can select and end it. You can also go to the memory section to find programs or resources that are occupying a lot of memory and then force quit that program.

Close all applications that are running:

Even though you close the applications after using it in Mac, it may continue to run in the background. Even though there is no harm with these programs running in the background, when your system is already running slow, it's just another things that is slowing it down. Check for applications that are running in the background by looking for a dot in your dock and then right click on it and select the option "Quit" to forcefully close it to

speed up a slow Mac

.

Removing startup programs:

If your Mac is performing slowly after you have logged into the system, it may be due to too many programs that are running in the startup.  Go to System Preferences > User & Groups > and select your user account. Now, remove all the programs that you no longer want to have in the startup and see if it

speeds up a slow Mac

.

Freeing Disk Space:

One of the major reasons for a slow Mac system could be that your

hard drive

is full. Freeing up

hard drive

space will help you to

speed up a slow Mac

. Remove any unwanted programs and remove pictures and videos to an external

hard drive

to improve the performance of the system.
Conclusion
A slow Mac can cause a lot of headaches to the user. The above 5 methods can help you to speed up a slow Mac and save the hair pulling.
Related Posts