The Start menu in Windows 10 comes with a "Most used" section. The idea here is to be able to show you the apps you use the most with the assumption that it might be doing you a favor by displaying that again, preempting that you will want it once again again some day soon. It's very similar to the idea behind the Quick Access menu available from the File Explorer.
Depending on what version of Windows 10 you are running, you can find the "Most used" section either above or below the "Recently added" section. The Insider Preview build 14328 which arrived back in April of 2016 merged the "All apps" and "Most used" sections into a single view. So, everyone who is running a version of Windows 10 made available in the last year or so now has the "Most used" section available at the very top of the old "All apps" menu. The "Recently added" apps menu is still available from the Start menu, even in the very latest version of the Creators Update. It just isn't showing up in the picture above, but the toggle switch for it is still there available from the Settings app.
How to Remove Apps from Most used List in Start Menu
Open the Start menu by clicking on the "Start" button and then right-click on the app or program that you want to be removed.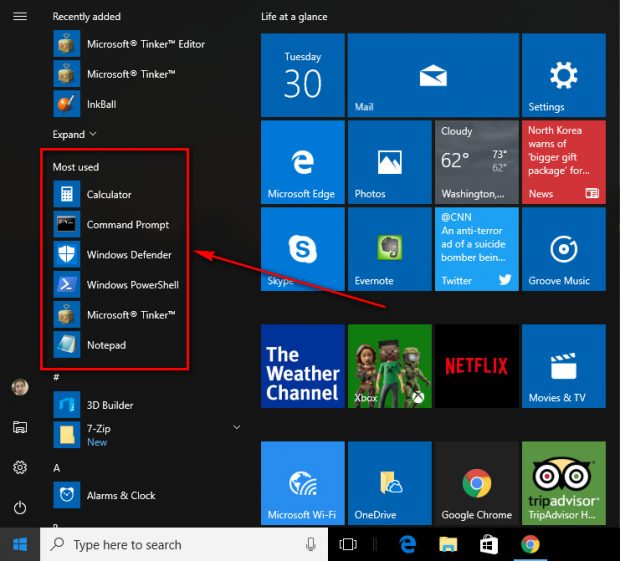 Hover the mouse or touchpad over the "More" link in the menu and then click on the "Don't show in this list" link from the secondary menu.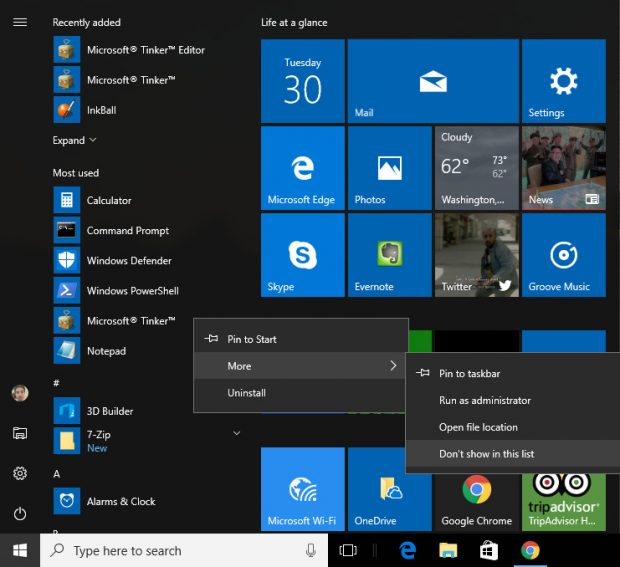 How to Add or Remove Most used section from Start Menu in Settings
The Settings app in Windows 10 allows you to take away the "Most used" list from the Start menu altogether. It's a good idea to remove if it keeps creating problems for you. That way you don't have to keep removing an individual app. To remove the Most used section from the Start menu, open the Settings app and then click on the "Personalization" link from the menu.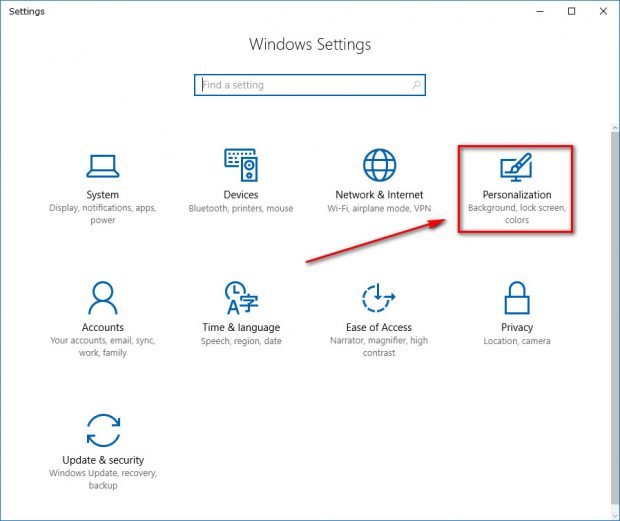 Click on the "Start" link from the left pane to get access to everything related to the Start menu that you can personalize.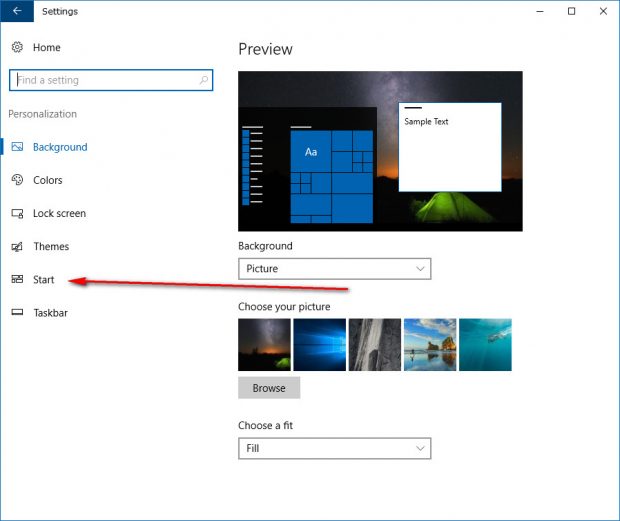 Toggle off the switch that is available for "Show most used apps" in the right pane.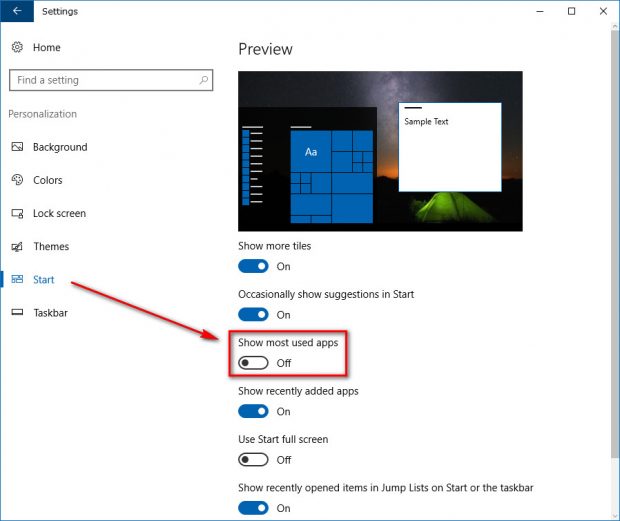 Next time you click on the Start button and go to check out the Start menu, you won't have the Most used section available there anymore.
Related Posts