The advent of the modern smartphone has brought many unconventional, new functionality to our cell phones. At the same time, it has transformed how we perform conventional cell phone tasks of calling and messaging. VoIP — which stands for voice over Internet protocol — is one such transformation.
With VoIP technology, users can now use their Internet connection to make phone calls as opposed to using their cell phone minutes. Since VoIP calls use the Internet, they are "free" in the sense that they don't cost users anything aside from using their Internet data quota. (Note: An active Internet connection – WiFi or your network data plan – is required to make VoIP calls.)
Of course nothing in life is perfect. Most, pretty much all, VoIP services allow users to make phone calls for free but only to other VoIP users of the same service. VoIP apps are not for making free phone calls to traditional numbers — landlines or mobiles. If you try to make a call using a VoIP app to a traditional number, you will most likely be charged.
This article explores the best free VoIP app on Android.
(Note: This article does not discuss best free push-to-talk/walkie talkie apps. Those, although similar to VoIP apps, are different. They will be discussed in a different article in the future.)
This article is part of our Best Free Android Apps repository. Drop by to learn more about the best free apps across a variety of categories!
Table of Contents
Best Free VoIP App
App Name: Tango Voice & Video Calls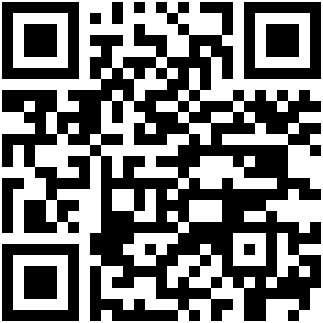 Developer: Tango
Download Size: 4.8 MB
Version Reviewed: v1.6.13322
Requires: Android 2.1 and up
Pros
Provides the ability to make free VoIP calls over 3G, 4G, and WiFi.
Seamlessly integrates with phone.
Very good quality of calls.
In addition to voice calls, provides video calling services.
Works with Android/iOS phones and tablets; and has a Windows desktop client, too. (Users can make free calls to anyone using Tango on any platform, i.e. from Android to iPhone, iPhone to Android, Android to Windows, iPhone to Windows, etc.)
Ads-free.
Cons
Does not support voice calls over 2G.
Requires users to register with their phone number.
No group/conference calls.
Does not always properly update contacts.
Cannot be installed in SD card (doesn't support app2sd).
Discussion
Tango has already been rated by dotTech as the Best Free Video Call/Chat App for Android. Naturally that makes it a strong competitor to be the best free VoIP app also because, well, you can't have top-quality video calls if you don't have top-quality voice calls first. And as it turns out, Tango does indeed have very good quality VoIP calls.
As mentioned previously, Tango seamlessly integrates with devices, always staying on ready to receive (and send) calls. This is a huge plus for people who rely heavily on VoIP calls because it makes it easier to continually receive and send calls. On the downside, however, this means Tango is "always on" — it uses up battery life even when you aren't actively using it to make or attend calls. For what it is worth, though, during my experience of using it, Tango doesn't use too much battery life. With the amount of how much I use my phone, I typically get four hours of total screen time between charges on my Nexus S. (This gets me through the day.) If I have Tango running, I get 3.5-3.75 hours of total screen time; so Tango makes me lose 15-30 min of total screen time. This isn't too bad if I heavily use Tango because obviously the free calls make up for lost battery life; however it is a waste if I have Tango installed and running but am not using it.
Another upside to Tango's seamless integration is the fact that you don't have to login/logout when you want to use it/not use it. It is always on, as I mentioned. However, on the downside, you are required to register Tango with your cell phone number. While most people will be okay with using their phone number to register (it is for a legitimate reason), some people may not feel comfortable doing so.
That said, there are three main areas where I feel Tango can improve:
Tango does support free VoIP calls over 3G, 4G, and WiFi — but not 2G. Tango claims VoIP calls over 2G are not possible, but that isn't true: GTalk can do them. My guess is Tango has disabled calls over 2G as a quality control measure. Although having conversations on VoIP calls over 2G is very possible as long as you realize there will be some delay, VoIP quality on 2G just isn't as good as on 3G, 4G, and WiFi. Tango probably doesn't want to be rated badly by users who make calls over 2G but don't realize 2G – not Tango – is the reason they are getting audio delay. Nonetheless, I feel Tango should enable voice calls over 2G for those of us that want to talk to people who only have 2G coverage.
Tango allows free voice calls, but only one-on-one calls. There is no ability to do conference/group calls. Conference/group VoIP calls should be added.
One of the ways Tango seamlessly integrates with devices is by scanning your contact list and automatically displaying your contacts who are also using Tango. In fact, the only way to add a contact on Tango is to add that contact to your device's contact list first. The only problem is sometimes Tango doesn't properly update contacts. For example, I have a contact who changed phone numbers so I have two entries in my contacts for her (one for her old number – in case she goes back to using it – and one for her new number). Tango properly connects me to her with her new number but sometimes the contact picture is of the old contact entry and the contact name is never refreshed to display the new name. Not too big of a deal but is still very annoying.
Overall, we already know Tango is a great free video calling/chatting app. Now we know Tango is a great free VoIP app, too, despite the drawbacks that it has.
Runner Up
App Name: Viber

Developer: Viber Media, Inc.
Download Size: 4.3 MB
Version Reviewed: v2.1.2.116554

Requires: Android 2.0 and up
Discussion
Viber is another excellent app that allows users to conduct free VoIP calls (to other Viber users) over 3G, 4G, and WiFi. (Like Tango, Viber does not support VoIP calls over 2G.) In fact, in terms of functionality, Viber is very similar to Tango: They both operate in a similar way, from how both are "always on" to how they manage contacts and everything in between. Indeed there really isn't too much separating Viber and Tango in regards to VoIP calls: Both offer great useability with great quality. The main difference between Viber and Tango comes in two forms.
Firstly, as I mentioned above, Tango allows users to make free voice calls and free video calls. Viber, on the other hand, does not offer video calling capabilities. Instead, Viber provides free voice calls and free messaging features, i.e. with Viber users can call or text other Viber users. While I personally feel the combination of voice and video calls is more natural than voice and messaging (which is why Tango is rated as #1 while Viber comes in at #2), anyone that wants messaging capabilities over video calling capabilities as companion to free VoIP calls will find Viber more attractive over Tango.
Secondly, Tango has better cross-platform functionality than Viber. Both Tango and Viber are available on Android and iOS. (Users can make calls cross-platform on both of them.) However, Viber does not have any desktop client while Tango does one for Windows. So if you plan on making calls to someone not using an Android or iOS device, Tango will be more useful than Viber.
To conclude, Viber is as excellent of a VoIP app as Tango. (If you have problems with one, you should probably try the other.) What separates the apps are the two points I mentioned above. Which one you go with will depend on your specific needs.
Honorable Mention
App Name: GTalk

Developer: Google Inc.
Download Size: Unknown
Version Reviewed: Unknown

Requires: GTalk comes preinstalled on must Android devices, but only the ones with Android 2.3+ have VoIP features
Discussion
Compared to other VoIP apps, GTalk's VoIP functionality is very poor. Not poor in call quality (it has very great call quality) but rather in interface and useability features, such as the inability to keep a device awake when making VoIP calls over WiFi. (Most devices turn WiFi off when the phone screen has been turned off, hence if the phone is not kept awake while making VoIP calls over WiFi the calls will be cut off.) That does not mean GTalk is "hard to use" but rather it isn't as easy to use as other VoIP apps, such as Tango or Viber; and it appears Google doesn't even want users to make VoIP calls because it hides the "voice chat" feature under "More" instead or prominently displaying it. Of course it is understandable why Google hasn't put a good effort into making GTalk's VoIP features more user friendly (they don't want to piss off the carriers who's revenue depend on selling voice minutes), but still Google's lack of attention to an app that has a great infrastructure to make VoIP calls is disappointing.
There are three reasons why GTalk is rated as Honorable Mention for best free VoIP app. First and foremost it allows users to make free VoIP calls (to other GTalk users) on 3G, 4G, and WiFi but also 2G — something the previously mentioned apps lack. Of course 2G has significantly slower data speeds than 3G/4G/WiFi, so making VoIP calls on 2G means dealing with a significant lag time in voice delivery. However, if you are patient and able to deal with the delay, one can easily carry on a viable conversation using GTalk over 2G.
Secondly, GTalk doesn't eat up battery life as much as the other apps. GTalk, which comes built into most Android devices, is "always on" like Viber and Tango. However, a) it has better battery management so it doesn't use as much battery as the other two while idle and b) you will have GTalk running regardless of if you use it or not since it is built into Android. (You can, of course, regularly log out of GTalk but that is semi-impractical.) Therefore, the net effect on battery life of using GTalk for VoIP calls is zero (when idle of course — you will use battery life when you are actively making or receiving calls).
Lastly, GTalk is available on more platforms than Tango and Viber combined. Thus users with GTalk can make voice calls to more amount of people since not everyone uses only Android, iOS, and Windows.
Overall, GTalk may not be the best VoIP app in terms of user-friendlyness, but it definitely has some pros that make it attractive over rival apps.
Other Alternatives
Related Posts