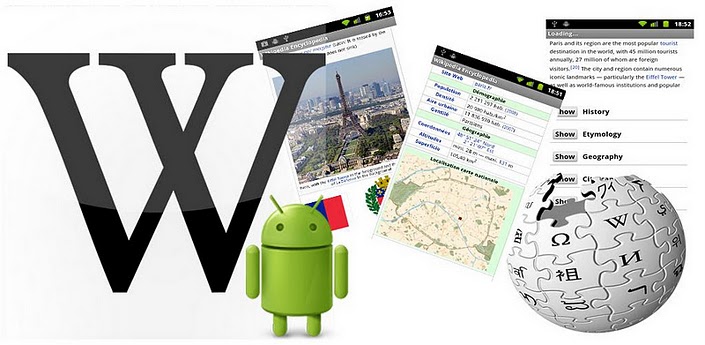 App Description
The following is a description of Wiki Encyclopedia Pro, as per the developer:
Wiki Encyclopedia Pro: fast access to Wikipedia for your Android phone, without the ads!

Wiki Encyclopedia Pro gives you access to Wikipedia, formatted for your Android mobile phone.
The application remembers your Wikipedia language and text size preference.
App can change between Wikipedia.org and Wikitravel sites!
Select & Copy text.
Move App to SD
View mobile or desktop version of wikipedia: desktop version is useful for contributing to wikipedia.
dotTech Advice
I'm not too sure what is the point of this app. When I first saw this app I became very excited. I mean how cool is it to have Wikipedia on your phone, right? Then I realized all this app does is allow users to view Wikipedia; the same thing you could do by visiting http://m.wikipedia.org/ in your device's Internet browser. If this app allowed you to download Wikipedia on your Android device for offline reading, then that would make it worth getting. But in its current form? Why bother, just create a shortcut to http://m.wikipedia.org/ on your homescreen instead.
Get it if you want it but personally speaking I prefer not installing apps for something I can do through my browser.
Note: There is an always-free version of Wiki Encyclopedia on Android Market. It has the same features as Wiki Encyclopedia Pro but is ad-supported. The irony is Wiki Encyclopedia (the free version) shows you ads for something you can get ad-free if you visit Wikipedia's website directly…
Freebie Details
Wiki Encyclopedia Pro is being offered via GetJar Gold. It is available for an indefinite amount of time but likely won't get free updates.
You can grab Wiki Encyclopedia Pro from the GetJar Gold section of your GetJar app (if you have it installed already) or hit up the link below on your mobile phone to download the GetJar app and then download Wiki Encyclopedia Pro (you will be prompted to download the GetJar app when you try to download Wiki Encyclopedia Pro from the website):
Wiki Encyclopedia Pro [GetJar Gold]

Wiki Encyclopedia Pro [Android Market]
Related Posts