iOS has over 600,000 apps. With so many apps out there, app discovery (aka finding new and useful apps) is extremely difficult. With our iOS Apps of the Day initiative, dotTech aims to change that. Everyday we post three apps, allowing our readers to discover new apps, daily. Enjoy! [Subscribe to our iOS section to never miss an article: RSS Feed | E-mail]
Developers: Click here to get your apps featured here!
dotTechies: Want to see an app on here? Send us a tip!
Apps for March 17, 2012
NeoReader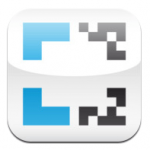 NeoReader is a barcode reader that scans Data Matrix, Quick Response (QR), Aztec, EAN, UPC, and Code 128 codes. After every successful scan users are prompted with the information gleaned from the scanned code; and the app has the ability to to vibrate and play a sound after every successful scan. In addition, NeoReader keeps a history of all the scans that have been done and can be pulled up any time.
Price: Free

Version discovered: v4.1.0
Requires: iPhone/iPod Touch/iPad; iOS 3.1.3 and up
Download size: 1 MB
Bump
Bump is an app that allows people to share photos and contacts between two iDevices. With Bump all you do is "bump" two iDevices together and Bump makes the connection between the devices automagically. (Note: When bumping,  hold the devices in your hands bumping your hands/fingers together. If two devices touch each other, it might not work.) After a successful connection has been made, you proceed with sharing photos and contacts. Bump has the ability to connect with Facebook, Twitter, and LinkedIn; it can help you find "mutual friends" based on shared contacts and social network connections; Bump allows you to keep contacts and photos synced between devices; and Bump has an instant messenger/texter feature built-in that allows you to text messages without using your text messaging plan as long as the app is running the entire time on both devices.
Price: Free

Version discovered: v3.1
Requires: iPhone/iPod Touch/iPad; iOS 4.1 and up
Download size: 6.3 MB
INRIX Traffic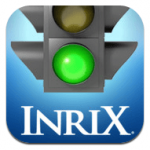 INRIX Traffic is a traffic app that displays traffic information, such as which major roads have smooth traffic, slow traffic, traffic jam, etc. (Note: INRIX Traffic shows major roads and interstates in twenty country, mostly in North America and Western Europe). If there is an incident on a road or highway (e.g. accident, construction, etc.), a warning sign will show up where the accident or road construction is. INRIX utilizes Google Maps and combines Google Maps traffic data with its own traffic network. INRIX Traffic itself is free but there are premium features in the app that help you "reduce time spent on the road"; premium features can be purchased at a cost of $24.99 for a lifetime license.
Price: Free

Version discovered: v3.6 MB
Requires: iPhone/iPod Touch/iPad; iOS 4.0 and up
Download size: 7 MB
dotTechies: We have tested all the apps listed above. However, iOS Apps of the Day articles are not intended as "reviews" but rather as "heads-up" to help you discover new apps. Always use your best judgement when downloading apps, such as trying trial/free versions before purchasing paid apps, if applicable.
Related Posts