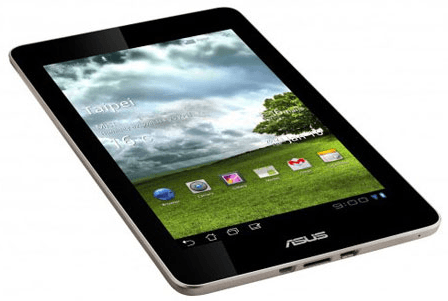 Rumor has it Google and ASUS are working together to release a "Nexus tablet" (i.e. a tablet that runs vanilla Android, presumably Ice Cream Sandwich, and is directly updated by Google). This Nexus tablet is rumored to go on sale as early as May 2012 (!) and start as low as $149 (!!).
GIVE ME MORE DETAILS, ASHRAF
Hold your droids sonny; this is a semi-confirmed rumor but aside from the expected released date and price there aren't many more details available. It should be mentioned, however, the tablet is rumored to be 7 inches (boooooo) and will likely have one of Qualcomm's Snapdragon processors in it. The tablet was originally rumored to be sold for $249-199 with Tegra 3; but now, with Qualcomm's Snapdragon (which is reportedly cheaper to procure than Tegra 3,) the tablet is rumored to come out at $199-149, a price range that will undercut the iPad by a significant amount although, because of its form factor, the Nexus tablet is seen more of a competitor to the Kindle Fire than anything else. Oh Amazon, you really should have put Google Play on the Fire.
Because of the time frame it is being released, the Nexus tablet will likely have Ice Cream Sandwich on it. However, if it truly is a Nexus tablet, then it may be the first tablet to get Jelly Bean, the next version of Android. And seeing as CTIM Wireless goes on May 8-10, that may be where Nexus tablet is shown off to the world.
CONCLUSION
Holy crap. I think I just shat in my pants. Admittedly, I'll be disappointed if Google and ASUS opt out of a quad-core because of that low price range; and I don't very much appreciate 7 inch tablets and am hoping we will see a 10 incher from Google and ASUS, too. However, if the rumors are true this may be the first tablet I jump on without hesitation.
Feel free to share your thoughts on this matter in the comments below.
[via Android and Me]
Related Posts