iOS has over 600,000 apps. With so many apps out there, app discovery (aka finding new and useful apps) is extremely difficult. With our iOS Apps of the Day initiative, dotTech aims to change that. Everyday we post three apps, allowing our readers to discover new apps, daily. Enjoy! [Subscribe to our iOS section to never miss an article: RSS Feed | E-mail]
Developers: Click here to get your apps featured here!
dotTechies: Want to see an app on here? Send us a tip!
Apps for March 18, 2012
Vlingo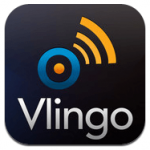 Vlingo is a voice command app (think Siri but less sassy). Vlingo uses voice recognition to create email messages and text messages. It also uses the voice recognition to help search for a business or address on the map app, search the web, post a status update to Facebook or Twitter, and find the right person in your contact list to call them after a 3 second delay. Tell Vlingo what needs to be done from "Call John" to "Email John I've got directions to the pub" and Vlingo will do it.
Version discovered: 2.1.2

Requires: iPhone/iPod Touch/iPad; iOS 4.0 and up

Download size: 3.9 MB

iGone Out of Office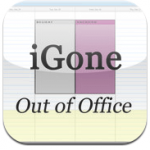 Forgetting to turn on the Out of Office Assistant in Outlook happens all the time. iGone Out of Office is an app that makes using out of office messages a bit more convenient. iGone Out of Office connects with Microsoft Exchange 2003, 2007, 2010 and Office 365 and sets the out-of-office message in Outlook letting people know that you are not in the office at the moment. The app uses three different ways of connecting to the Exchange server, allowing you to pick whichever works best for you. And iGone Out of Office lets users choose from an auto-reply message from within the app or create a custom message on the fly.
Version discovered: 5.97

Requires: iPhone/iPod Touch/iPad; iOS 3.0 and up

Download size: 0.7 MB

Dropbox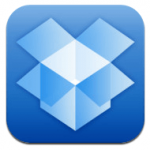 Dropbox is the official Dropbox app for iOS. As the name may indicate, it allows you to connect to your Dropbox account downloading and uploading files as you please. Accessing your Dropbox files is convenient thanks to this app, such as accessing documents and photos. This app can also save your photos from the device to Dropbox, allowing you to share them with family and friends. Email attachments can be saved to Dropbox which can be accessed from another device or a computer. Favorites can be marked to access specific files quickly without sifting through all the other files on Dropbox.
Version discovered: 1.4.6

Requires: iPhone/iPod Touch/iPad; iOS 3.1 and up

Download size: 9.7 MB

dotTechies: We have tested all the apps listed above. However, iOS Apps of the Day articles are not intended as "reviews" but rather as "heads-up" to help you discover new apps. Always use your best judgement when downloading apps, such as trying trial/free versions before purchasing paid apps, if applicable.
Related Posts