iOS has over 600,000 apps. With so many apps out there, app discovery (aka finding new and useful apps) is extremely difficult. With our iOS Apps of the Day initiative, dotTech aims to change that. Everyday we post three apps, allowing our readers to discover new apps, daily. Enjoy! [Subscribe to our iOS section to never miss an article: RSS Feed | E-mail]
Developers: Click here to get your apps featured here!
dotTechies: Want to see an app on here? Send us a tip!
Apps for March 26, 2012
TimeSlider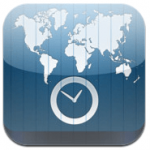 TimeSlider is an app that shows you what the current time is anywhere in the world that you have set the app to look at a glance. This helps you without calculating what time it is in another city especially if you have to set up a teleconference. This app has a help button to explain everything that you need to do in the app like adding a new city to your list or deleting a city off the list. There is a world map that you can slide the "nighttime" around which the app says you can drag it to adjust the time.
This app is ad-supported, and there is no option of paying an in-app purchase to remove them.
Version discovered: 1.2

Requires: iPhone/iPod Touch, iPad; iOS 4.0 and up

Download size: 2.8 MB

MineSweeper Touch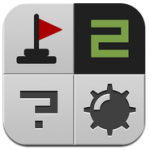 MineSweeper Touch is a classic game brought to your iDevice where you once played on your Windows computer. Like the Windows game you have levels of Easy, Medium and Hard. Game Center keeps track of your scores and places all scores on the global leader board. The app also keeps track of your local statistics. The game can be zoomed in and out during game play, and can also save your progress if you don't finish at that time or you have received a phone call.
You can add flags either by pressing the flag and then the spot you think the mine is or you can tap and hold to set a flag to breeze through the game quicker. Just like the original game once you press on a spot that has no number or mine it will open up more that just that one spot. There is even a preview mode to help you get a quicker look at the board any time you need it especially if you are on a very large board.
Even though the app's description does say you have three levels, but the free version only comes with Easy and is ad-supported. It seems like the only way you can play the medium and hard levels is to buy the pro version in the app to play those levels which also removes the ads.
Price: Free (ad-supported), Pro – $2.99

Version discovered: 1.0.1

Requires: iPhone/iPod Touch/iPad; iOS 4.1 and up

Download size: 5.8 MB

Appzilla 2 – 120 in 1!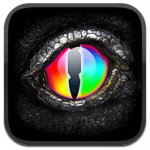 Appzilla 2 is a multiple purpose app that has a lot of different apps you might need from time to time. There are a good number of useful apps, but there are other apps that are either fun or wasted your time with. There are some that can make it seem like someone has text or called you even though you told the app to do it in case you need some sort of excuse to get out of a bad date or an embarrassing situation. You can figure out how much of a tip to leave and even break the total cost of the check between two or more people. You go from checking your battery's strength to checking your Google+ account.
You can save any of your apps to be your favorite without going through the list of apps trying to find the right one. If you need an app to be secure, you can password protect it so that anyone that is using your device won't get in. If there is an app you really don't care for, you can hide it and never see it again unless you want to bring the app back. The app comes with a search to help you find the app you need to use, and it keeps a history of the apps you have used. There are custom wallpaper and sound themes, and if you want more you can purchase the theme expansion pack for $0.99.
There are a ton of apps to choose from, and you will find something that you can use in this app as well as having fun playing around with all that you get. Just be sure you don't use the Voodoo doll app too much.
Version discovered: 3.3

Requires: iPhone/iPod Touch/iPad; iOS 4.2 and up

Download size: 112 MB

Appzilla 2 – 120 in 1! on iTunes
dotTechies: We have tested all the apps listed above. However, iOS Apps of the Day articles are not intended as "reviews" but rather as "heads-up" to help you discover new apps. Always use your best judgement when downloading apps, such as trying trial/free versions before purchasing paid apps, if applicable.
Related Posts