Windows has hundreds of thousands of programs. Because of this great volume and lack of a central store, software discovery (aka finding new and useful programs) is extremely difficult. With our Windows Software of the Day initiative, dotTech aims to change that. Everyday we post three programs, allowing our readers to discover new software, daily. Enjoy! [Subscribe to our Windows section to never miss an article: RSS Feed | E-mail]
Developers: Click here to get your apps featured here!
dotTechies: Want to see an app on here? Send us a tip!
Software for March 27, 2012
Don't Sleep
Lots of programs like to restart your computer after they get installed or uninstalled. It's the worst! Use Don't Sleep to prevent this and your prevent computer from going into standby, being shut down, and going into screensaver mode.
It also has an automatic schedule function, which is quite nifty, along with providing quick links to various system settings like the monitor and user accounts settings.
Price: Free!


Version discovered: v2.71


Supported OS: Windows Server 2000/2003/2005, Windows 98/XP/Vista/7/8


Download size: 38.2KB


Malware scan: VirusTotal scan results 0/43

Picture Collage Maker Pro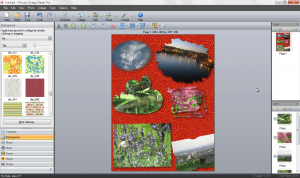 A well-done collage can look really nice, and they can make an event stand out in an album. If you've ever tried to create a collage in a photo program, though, you'd know how difficult it is and how the results can often be subpar. PCMP is a program that aims to make collage creation as simple and easy as possible, and it fulfills that duty well.
PCMP offers a wide array of templates for many holidays (including the upcoming April Fool's Day, interestingly enough) so you'll never be without a useful starting point. And after you select a template (or decide to start without one) it's as easy as can be to add your pictures: either double click an existing image, or just drag and drop new ones in.
PCMP lets you set custom backgrounds and custom masks around your pictures so that they aren't all a monotonous rectangle. It also has high quality clip art, and lets you easily share your collage via email, so when you're done it's not left sitting on your computer to never be seen again.
If you ever need to create a collage, PCMP is a high-quality, fast and easy choice with plenty of features.
Price: $39.90

Version discovered: v3.2.8

Supported OS: Windows NT 4.0/XP/Server 2003/Vista/7

Download size: 68.1MB

Malware scan: N/A — too big for VirusTotal

Picture Collage Maker Pro homepage
System Information for Windows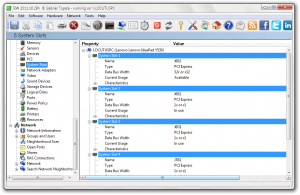 Need to know eactly what your graphics card is? Need the exact model number of your motherboard? System Information for Windows is an all-in-one tool that can give you all that. In fact, it'll give you that an your RAM manufacturer!
And SIW is more than just a hardware ID tool. It can be used to get software information, like OS version and services information, as well.
SIW is a great tool for those that want to know even more about their hardware and their manufacturers. It's small, easy to use, and well laid out, and it's free, too!
Price: Free for non-commercial use, $39.95 business license

Version discovered: v2011 build 1029h

Supported OS: Windows XP/Vista/7

Download size: 3.6MB

Malware scan: VirusTotal scan results 0/43

System Information for Windows homepage
dotTechies: We have tested all the software listed above. However, Windows Software of the Day articles are not intended as "reviews" but rather as "heads-up" to help you discover new programs. Always use your best judgement when downloading programs, such as trying trial/free versions before purchasing shareware programs, if applicable.
Related Posts