iOS has over 600,000 apps. With so many apps out there, app discovery (aka finding new and useful apps) is extremely difficult. With our iOS Apps of the Day initiative, dotTech aims to change that. Everyday we post three apps, allowing our readers to discover new apps, daily. Enjoy! [Subscribe to our iOS section to never miss an article: RSS Feed | E-mail]
Developers: Click here to get your apps featured here!
dotTechies: Want to see an app on here? Send us a tip!
Apps for March 29, 2012
MyFitnessPal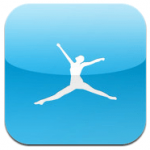 MyFitnessPal is a health app that monitors what you are eating and exercising and helps you lose weight. When you launch the app for the first time you can either log in if you have an account or you can create one right away. Just answer a few questions and what your goals are, and the app will tell you how much weight you will lose by a certain date by what you keyed in to the app.
This has access to a huge food database that will count your calories, and it also keeps track of food you eat out at fast food restaurants. A barcode scanner is included in the app  to find the foods you are eating quickly, but you will need at least an iPhone 3GS. Anything older will not work with it. Your data is synced online so you can access your information from the app or from a computer, and you can diet with your friends which will make it fun to staying active and losing weight. If you don't have an internet connection, you can still use this without that connection.
MyFitnessPal saves the the meals you've eaten that can be reused again, and there is a recipe calculator to help you make more healthy choices. There are a lot of exercises you can do, and it will keep track of your cardio and strength training. You can create some custom exercises as well as customized goals which will make your diet and workout work for you. You can keep up with your weight, measurements and even more to help motivate you. If you need help you can always contact www.MyFitnessPal.com, and there will be people to help you. You can post your progress to Twitter and Facebook automatically.
Version discovered: 3.3.1

Requires: iPhone/iPod Touch/iPad; iOS 3.0 and up

Download size: 15.9 MB

PDF Reader – iPhone Edition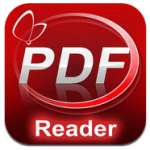 PDF Reader – iPhone Edition is a simple PDF reader that will open PDFs that you have stored on your phone, through WiFi sharing, and cloud storage. One of the best ways is that you can open a browser from within the app and download the PDF you want that you save where ever you want in the app. If you decide to use WiFi sharing you will be provided with a web address that you will need to visit on your computer's browser. In cloud storage, you can access a ton of sites including DropBox and Google Docs, but you also get access to other sites like Box.net, iDisk, WebDAV, and even via FTP.
The PDF Reader app allows you to create folders so you can keep things organized in the app. You can create other things in the app on your PDF like lines, arrows, shapes, text boxes, and sticky notes. You can also take the photos you've snapped with your iPhone and put them in a PDF you can create and share with friends, and make the photos adjust to exposure, black and white and even cropped.
Version discovered: 3.8.3

Requires: iPhone/iPod Touch/iPad; iOS 3.0 and up

Download size: 30.9 MB

PDF Reader – iPhone Edition on iTunes
Texas Tea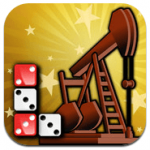 Texas Tea is a dice game that you are playing against the clock.  All you need to do is match up the dice and clear the board.  The basis of matching the dice is the same as you would playing poker; a pair, two pair, full house, straight, and so forth. When you do a very good play and your sound is on, you will hear cheering making you feel like you accomplished something. This is a fun little game, and it does come with instructions on how to play.
Version discovered: 1.7

Requires: iPhone/iPod Touch/iPad, iOS 3.1.3 and up

Download size: 6.8 MB

dotTechies: We have tested all the apps listed above. However, iOS Apps of the Day articles are not intended as "reviews" but rather as "heads-up" to help you discover new apps. Always use your best judgement when downloading apps, such as trying trial/free versions before purchasing paid apps, if applicable.
Related Posts