Today's Apps
Subscribe to our iOS section to never miss an article: RSS Feed | E-mail
About iOS Apps of the Day
iOS has over 600,000 apps. With so many apps out there, app discovery (aka finding new and useful apps) is extremely difficult. With our iOS Apps of the Day initiative, dotTech aims to change that. Everyday we post three apps, allowing our readers to discover new apps, daily. Enjoy! [Subscribe to our iOS section to never miss an article: RSS Feed | E-mail]
Developers: Click here to get your apps featured here!
dotTechies: Want to see an app on here? Send us a tip!
Apps for April 10, 2012
Baldify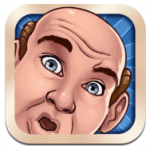 Baldify is a photo manipulating app that can be used with a photo taken with the camera or from a photo in your library. Once the photo is selected you line up the eyes and mouth and watch the change happen right before your eyes. You will see your victim's friend's photo in a new life especially with it moving around yawning, coughing as well as smiling and blinking at you. You can upload your creation to Facebook, Twitter, YouTube, and via MMS and Email.  This app comes with an in-app purchase of Comb-Over and Tuft Effects for $0.99 to add more enjoyment to your balding creations. All of your photos are placed in the apps photo booth which can be removed easily if you make a mistake.
This can be used in conjunction with Oldify and Fatify to have triple enjoyment to show what possibly might happen to someone who is old, overweight and bald. Of course this app isn't meant to make someone feel bad or hurt, but just for entertainment purposes only. (Swear this is the last of the series!)
Version discovered: 1.5

Requires: iPhone/iPod Touch/iPad; iOS 3.1 and up

Download size: 18.5 MB

Mobile Mouse Lite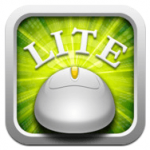 Mobile Mouse Lite is an app that controls your mouse pointer on your computer wirelessly through your device. Before you can use this app, you have to download the software from Mobile Mouse and install it on your computer. The operating systems it supports are Macintosh OS X 10.5 with an Intel processor, Windows XP/Vista/7 32/64 bit, and Ubuntu Linux, and of course you will need to have a wireless router to access the computer wirelessly. Features include  a touchpad with full screen vertical and landscape modes, application notifications, remote keyboard, modifier keys, on screen typing, password protection via the computer's installed software to prevent others from controlling your computer, custom sensitivity settings, foreign language keyboards, supports Bonjour or static IP, no screen size limitation and works with multiple monitors, ability to hide keyboard (shake to hide/show), landscape keyboard (shake in landscape mode to show), scroll pad, left and right mouse buttons (it might not be too easy to see them at first), an multitouch gestures (scroll & right click).
There is an in-app purchase called Pro Presentation Mouse for $1.99, or you could get Moble Mouse Pro for $1.99 which also seems to have the same in-app purchase as the Lite for the same price. For some reason the Lite version has been updated, and the Pro has not. Unfortunately this shows in the test for both Lite and Pro versions. It seems that the Pro has problems loosing connection with the computer, but the Lite works perfectly. If you want the extra features in Pro, you might either want to wait until the app gets updated or you might try the in-app purchase and see if that works better.
Version discovered: 2.6.2; Pro: 2.6.1

Requires: iPhone/iPod Touch/iPad; iOS 3.1.2 and up

Download size: 7 MB; Pro 6.4 MB

Chess with Friends Free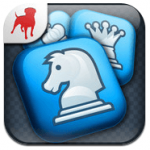 Chess with Friends Free is a chess game that you can play with anyone else that has the app or through Facebook and Twitter. Just like the other "with Friends" games, you can play and chat through the game you are playing against your opponent. You can play against a friend of yours or just play against a random opponent who has the game installed. You also get notified via push notification to see if someone has played their turn in the game. Now if there is someone who could be a challenge then this game will be great!
For some reason trying to start a game with a friend never got started so it is unknown if this app really works or not apart from opening to the list. Please post your comments if you have this problem or have no problem at all.
Version discovered: 4.09

Requires: iPhone/iPod Touch/iPad; iOS 3.0 and up

Download size: 9.6 MB

dotTechies: We have tested all the apps listed above. However, iOS Apps of the Day articles are not intended as "reviews" but rather as "heads-up" to help you discover new apps. Always use your best judgement when downloading apps, such as trying trial/free versions before purchasing paid apps, if applicable.
Related Posts